The United States embassy in Nigeria is seeking to employ a qualified candidate for the role of an administrative assistant in Abuja.
Subscribe to our newsletter
Sign up for our newsletter, and be the first to get the latest news on Vanguard.
Subscribe
As the world celebrates the 2019  World Animal Day, Dr Festus Ajayi, Head of Livestock Improvement Programme, Institute of Agricultural Research and Training (IAR&T), Ibadan has called for the creation of more jobs through livestock farming. Ajayi made the call in an interview with the News Agency of Nigeria (NAN) on Friday in Ibadan. ALSO […]
Airtel Africa Limited is a pan-African telecommunications company with operations in 14 countries across Africa. Airtel Africa is driven by the vision of providing affordable and innovative mobile services to all and is supported in pursuing this vision by its largest shareholder, Bharti Airtel. Its product offerings include 2G, 3G, and 4G wireless voice and […]
Role: Finance Director Organization: Connected Development (CODE) Location: Abuja, Nigeria Reports to: Chief Executive Officer 1) Organizational Background Founded in 2012, Connected Development [CODE] is a non-government organization [NGO] whose mission is to empower marginalized communities in Africa. We strengthen local communities by creating platforms for dialogue, enabling informed debate, and building capacities of […]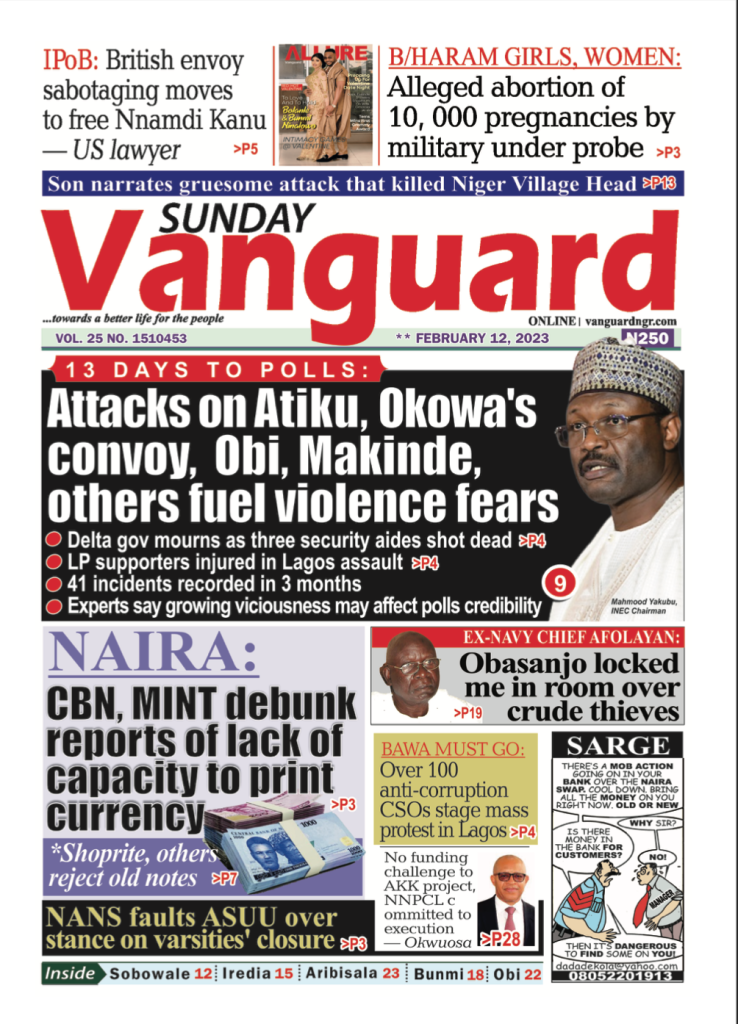 Subscribe to our E-EDITIONS
Subscribe to our digital e-editions here, and enjoy access to the exact replica of Vanguard Newspapers publications.
Subscribe