By Johnbosco Agbakwuru
FORMER Chairman, House of Representatives Committee on Appropriations, Abdulmumin Jibrin, has warned that the ruling All Progressives Congress, APC, will face serious consequences if it fails to zone leadership positions in the National Assembly.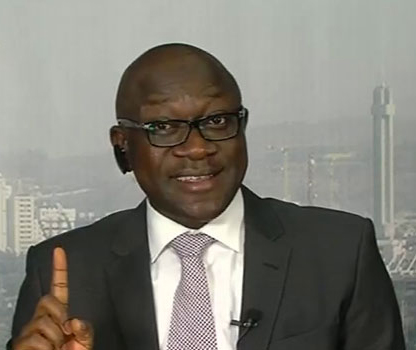 It will be recalled that power struggle and the inability of the APC to come out with zoning formula after emerging as the ruling party with the highest number of elected members in the federal parliament in 2015 led to the alleged frosty relationship that exists between the executive and the legislature in the present 8th Assembly.
Speaking to State House correspondents after meeting behind closed doors with President Muhammadu Buhari at the Presidential Villa, weekend, Jibrin, who was  Director of Publicity, APC Women and Youth Presidential Campaign Council, said  there was a need for engagement and lobbying as it was done in other democratic countries to select the leadership of the National Assembly.
He also warned that APC senators and members of the House of Representatives should not allow themselves to be used by the opposition Peoples Democratic Party, PDP,  like it was in 2015 where a PDP senator emerged Deputy Senate President in an Assembly that was dominated by APC.
On what should be expected in the 9th Assembly, he said: "The position of the party and our leaders has always been that all elected members and of course senators should exercise patience. Work is going on, consultations are being carried out.
"I believe that no elected member or senator of APC will allow himself to be used by the opposition, like in the case of 2015. In the case of 2015, there weren't consequences but I am quite sure that this time around if anybody allows himself to be used against the party by the opposition, there will certainly be consequences.
"Yes, to make things much easier and to narrow down the contest to a fewer number of people, the party is expected to bring out zoning, which, of course, we expect that everybody should abide by. And of course, if you don't, I personally believe that there should be or there will be a consequence for that."
On whether elected members would follow the party's wish, he said: "That is what is expected. But as you are also aware, they are all mature people, there is a need for engagements. There needs to be a lot of lobbying, that is what is obtained all over the world."
"We have in the President, our father who is reaching out to everybody and of course the party chairman and other leaders working day and night consulting members and lobbying where they should so that at the end of the day, we can have a very smooth leadership election.
"But that is not to say that there are not some elements of desperation. As you can see, a lot of people are coming out to indicate interest. Personally, I have complained about that and the way and manner they are going about it.
"It is a bit unhealthy for the party because at the end of the day, only one person will become the Senate President and only one person will become the Speaker of the House of Representatives and other principal officers."