Senior Pastor of Evangel Pentecostal Church, Liberty House, Lekki, Iheanyi Ejiogu in this interview opined that the only instrument that would bring solution is peace.
The state of the nation…
I am sad that we are where we are today. Nigeria seems to be a resource filled nation but occupied by  people who do not understand the need for it. Right now, there is terrorism, scam of all sorts and it is unfortunate that the Nigerian people have been brought to a state where Nigeria is synonymous with corruption and poverty. For me, the state of the nation right now is appalling and that is what I see as a child growing up in Nigeria.
Attack on churches…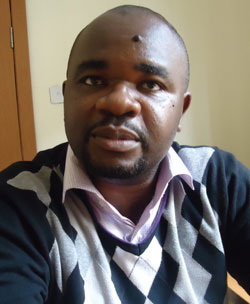 No consolation can bring back the dead. I don't think there is any consolation that can be given to anyone who had to serve his or her God and died in the process. It is totally uncalled for. There are lots of ways to agitate for something rather than killing innocent lives.
Do you think, the attack is to demoralise Christians?
The church has always been under attack but now, it is becoming totally unbearable.  But, I don't think true Christians can be demoralised. But, the fact is that the countenance of the body of Christ is dropping because of what is happening. People are unhappy, they are mourning and sad.
Lots of people have been saying that Christians should defend themselves, what is your opinion?
Christians are not violate. Christianity is not a religion but a way of life. Christianity is peace and does not engage in violence.
Although, there is nothing wrong in defending and protecting our territory. But, we still trust God to handle the protection of our women and children who are being killed for no reason.
Insecurity in Nigeria  what is your opinion?
People feel more unsafe now than before. I think the Church as a body should begin to sentitise her people on the need to understand that these threats are real. And in whatever way they can contain this act, they should not hesitate to do so. The security operatives should be able to address the current happenings in the country. It is important to make sure that this issue doesn't degenerate to religious wars. Religious wars are beyond emotion. People willingly die for their religion than what they do for the country. I pray that this issue doesn't get to religious crisis.  So, churches all over the world especially Nigeria should be objective and broad minded.
Has Christian body been able to talk to other religious leaders?
The truth is that there are too many Islands in the Christendom especially in Nigeria where everybody is isolated from the other. Everybody seems to be having a private agenda and it becomes hard to correct and advise each other.  I don't know how much of the information gets to the grassroots. I think what the church can do is to talk more in terms of social responsibility. The state of the nation reflects the state of the church and if so much good is happening in the church, it should reflect on the society. This is not a time to trade accusations but a time to look inward if we are truly honest and sincere. Church should be ready to serve. People are not serving again, everybody is working for his pocket to secure government's appointment.
The way forward?
With the concept of peace, monsters can live together. But, there is need for effective co-existence where everybody might not agree on everything. We can all tolerate one another. Unfortunately, the concept of peace has not been considered in all of these. Peace is means to live together despite our differences.  The church should not be discouraged