The Presiding Archbishop, Dominion Chapel International Churches, Most Rev. Johnpraise Daniel, has called on the incoming President of Nigeria to prioritize the harnessing of the energy, creativity, and potentials of Nigerian youths in restoring the nation to prosperity.
Subscribe to the newsletter!
It is a long established fact that a reader will be distracted by the readable content of a page when looking at its layout.
Subscribe Now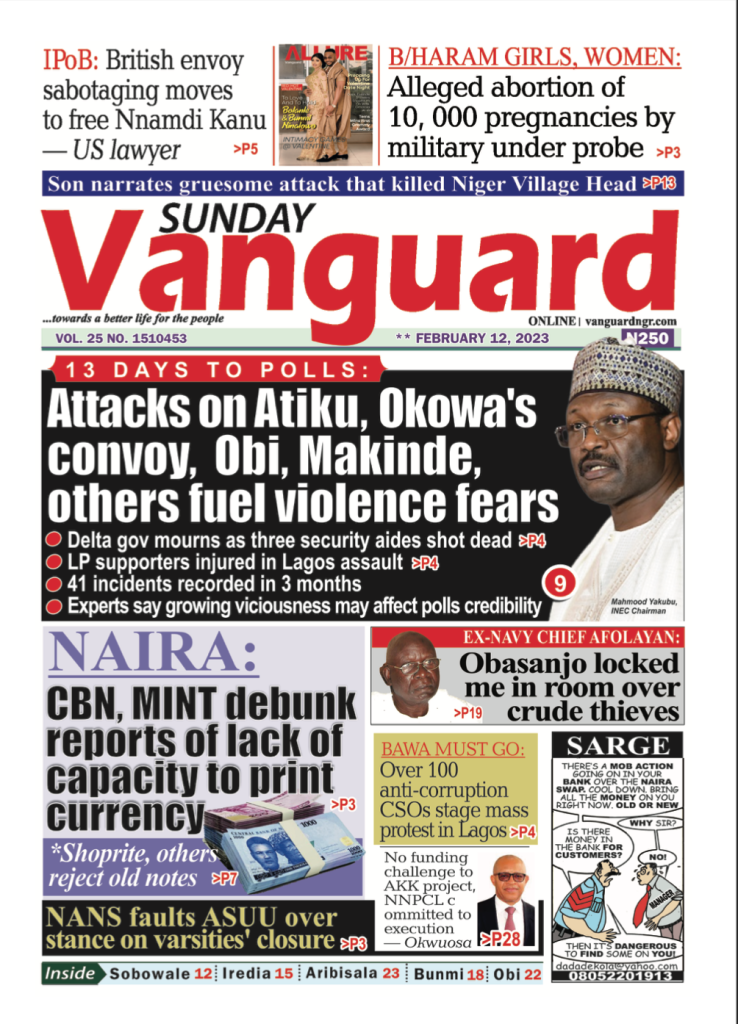 Subscribe to our E-EDITIONS
Subscribe to our digital e-editions here, and enjoy access to the exact replica of Vanguard Newspapers publications.
Subscribe