Nigeria's leading grant making nonprofit organization, Aspire Coronation Trust (ACT) Foundation has announced a call for application to its 2019 Grant Cycle. The announcement was made earlier this week by the foundation's CEO, Osayi Alile.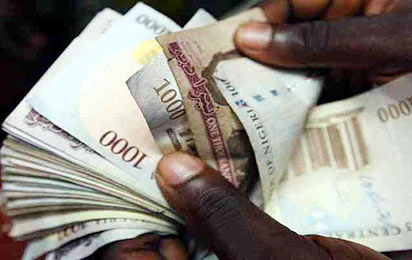 Yoruba actress, Ronke Odusanya, gives lesson on self-esteem
Application for the 2019 ACT Foundation grant cycle which commences on November 1, 2018 and closes on November 30, 2018; is opened to nonprofits, community based organizations (CBOs) and social enterprises who proffer innovative solutions to the continent's socio-economic problems.
Recognized for its continuous efforts aimed at addressing lingering challenges in the areas of entrepreneurship, health, environment and leadership on the African continent, ACT Foundation has successfully impacted over 160,000 lives across 32 states in Nigeria since its inaugural grant cycle in 2017. The leading grant maker has further shown its commitment to grassroots development in Africa through its strategic partnerships, grants and capacity building.
In the area of health, ACT Foundation's focus is directed towards cancer particularly prostate, breast and cervical cancers, maternal and child health and malaria. Resulting from its commitment to youth development, its entrepreneurship focus is gazed on vocational skills acquisition and financial literacy. As for the grant maker's leadership focus, youth development and capacity building, while its environment focus area will see sustainable waste management programs implemented extensively.
The CEO of the grant making nonprofit, Osayi Alile while speaking on the 2019 ACT Foundation grant cycle maintained that the organization is focused on partnerships geared towards stamping the footprints of sustainable development in communities across Africa.
Ms. Alile also noted that the 2019 ACT Foundation grant will be extending its partnerships to countries on the African continent. She said, "A particularly interesting element in the 2019 grant cycle is our launch into other parts of Africa. We are excited about exploring new grounds after successfully implementing two impactful grant cycles".
"Development is not a day's job, and neither is it one man's task alone. As a result, we believe that partnerships are crucial to accelerating growth and sustaining impact locally, regionally and globally. Thus we are unwavering in our commitment to leveraging on relationships to foster African development in line with the sustainable development goals", Ms. Alile said.
The 2019 ACT Foundation grant is an opportunity for indigenous nonprofits, NGOs and CBOs to accelerate their growth and sustainability through funding, capacity building and networking powered by ACT Foundation with the support of Access Bank PLC, Africa's leading financial services provider.
Aspire Coronation Trust (ACT) Foundation is a grant making established in 2016 to support local, national and regional nonprofit organizations working to address challenges in the areas of health, entrepreneurship, leadership and environment across the African Continent. To learn more about the grant making nonprofit, and the 2019 ACT Foundation grant visit www.actrustfoundation.org.