By Morenike Taire
Since her university days, the Chief Executive Officer, Knowledge Aid Initiative (KAI), Success Ojo has consistently fought for the interest and social inclusion of the vulnerable people in remote communities. In this interview with Olayinka Latona, she shares her experience over the years, talked about her organisation, the launching of the OneBariga Women Project of the organization and the Christmas Blessing Bag party with 1,000 Children in the slum of Ilaje Bariga, Lagos State, Nigeria.
Excerpts:
Can you tell us about Knowledge Aid Initiative (KAI) Knowledge Aid Initiative is a non-governmental organization aimed at helping women and children in the slums to live a better life. We work with low income families to improve their standards of living to become productive members in their communities.
We remain committed to improving the lives of people living in the marginalized communities. We are working to build a sustainable social change and improve the quality of life.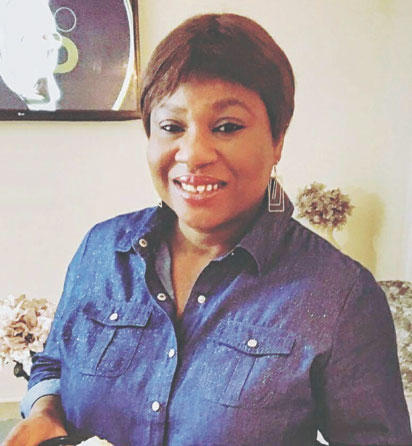 KAI is committed to creating opportunities for Africa's poorest, most vulnerable living in the remote communities. While we partner with NGOs in Nigeria, we work with governments, international partners, civil society organizations and community-based organizations to expand our impact to underprivileged communities.
We are passionate about social change, poverty eradication and empowerment of the vulnerable through series of enlightenment programmes and integration of all amongst women, children and youths in all the remote communities.
Our vision is to achieve a peaceful world in which people, especially women, children and youths live free of poverty, abuse, discrimination and educational deficiency and lead the change.
From my experience as a child psychologist, the family units play a crucial role in any society. If we have good products from the family then we will have productive citizens. To have a developed country, we must support the family so they can have active and productive citizens.
What experience led to you to embark on the project that seeks to address the need of the rural poor in Nigeria?
As a trained family and child development psychologist, the interest started during my research in the university, as we had to undergo different studies in foster homes, rehabilitation centres and slums. It was there, I realised that the people living in the slums need a lot of support. I saw people living in horrible conditions. This prompted me to start Knowledge Aid Initiative. Through this organization, we want to drive the attention of the world to the plight of women and children living in vulnerable communities in Nigeria.
We have over 100 slums in Lagos and the internal migration is increasing. Why is this so and what should the government do to address this trend in the state?
It is a failure of the government to galvanize the potentials of the Nigerian people, especially in rural communities. Although, people migrate for different reasons all over the world, in Nigeria, many people leave their communities in search of greener pastures. In developed countries, there are slums: people who do not have what it takes to live in the city move to the slums for survival. There should be a system put in place to check internal migration and bring people to an organized settlement.
But the prime option available to government is to forcefully evict people living in such communities for security reasons. Is that the way to go?
You cannot drag or push your citizens away. You cannot say because the city is crowded, then you kill your citizens in order to decongest the city. When Government takes away the slum dwellers' accommodation and source of livelihood, then they have invariably killed them and robbed their children's rights. I watched the forceful eviction that took place in Otodo Gbame one year ago. It was appalling and I was sad. Government was not supposed to take away their source of livelihood, without any form of proper resettlement.
These slum sites seem to pose serious threat to the environment in the state
There are slums in the United States of America, but the US government has plans for them. Is it that the Lagos State government cannot provide good and inclusive resettlement programme for people within the city? No matter where a child is born or the situation surrounding his or her birth: children are the same everywhere in the world and their needs and expectations are the same.
The people living in the slums are not less human, they only lack better amenities. My experience with these people is that they are hardworking but they lack support and that is why they are not progressing. Government should provide better support system for them to thrive.
You are launching OnebarigaWoman on December 18, 2017. Can you share with us what the project is all about?
It is an intervention to help one Ilaje Bariga Women at a time out of vulnerability with the belief that the empowered woman is powerful beyond measure and has influence to defend herself from abuse and alleviate herself and her family out of extreme hardship if given the right tools and skills.
We did our needs assessment in Ilaje communities in Bariga, Lagos and our findings show that majority of the women are the worst facing social-economic challenges in the community. We went from home to home, we had meetings with the community heads and we discovered that the men in the community are the problem; they marry lots of wives and keep all of them in makeshift homes.
This leaves the women under intense pressure to cater for the needs of the home as their men are not responsible.
Thus, in their bid to feed their children and the family, their children are pulled out of school to assist their mother in her trade. Some of their children especially the girls are exposed to sexual molestation and they get pregnant and the boys end up joining gangs because they lack basic education and proper parental guidance to lead a better life. Sequel to this, we will be launching OnebarigaWoman Saving and Loan Association (OSALA) ; a project that seeks to empower Ilaje Bariga women with startup funds and business management skills.
Do you think that the OnebarigaWoman Project will help in addressing the growing needs of women in the area?
Women's involvement in economic activities will increase family income which can be used to meet daily necessities of the family members. Poverty will be reduced in Ilaje Bariga. In the next five years, we are thinking about empowering 500 women who will use their skills to improve the general health and wellbeing of their community. 500 families will be reached through this project and over 2,000 children will access education. The project will be duplicated in other urban slums across Nigeria.