By Marie-Therese Nanlong
Jos – No fewer than 29 people mostly women and children were in the early hours of Monday killed during an attack in Nkiedonwhro village of Irigwe chiefdom in Bassa Local Government Area of Plateau State.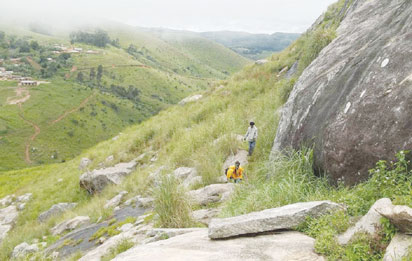 It would be recalled that series of attacks said to be carried out by suspected Fulani herdsmen have been occurring in villages in the Chiefdom thereby forcing the State Governor, Simon Lalong to declare a dusk to dawn curfew in the local government area.
Despite the curfew declared last Friday, midnight attacks still persist in the Chiefdom with many residents already fleeing the troubled area.
Spokesman of Operation Safe Haven, Capt. Adam Umar did not pick several calls put to his mobile lines while that of the State Police Command, Matthias Tyopev said he was awaiting the report from the DPO of Bassa local government area before giving a comment.
But President, Irigwe Development Association, Sunday Abdu who confirmed the incident said the victims were ushered into a classroom in a public Primary School in the village by members of Operation Safe Haven, Op SH saddled with the responsibility of keeping peace in the area only to be abandoned by the same people who asked them to take refuge in the school.
According to him, "What happened was an annihilation of our people, innocent people killed that way in their cold blood; they just wiped them out. The soldiers ushered the people into a class block after an attack in the village. They later ran away and left them to be massacred by the assailants.
"The mass burial is about taking place now; if they did not run away, those people wouldn't have been killed. How can you have security, Military of the Federal Republic of Nigeria would run away and leave the citizens, how and why? That is to tell you that we don't have security, it is a simple as that.
"27 people have been confirmed killed but someone told us that two more bodies have been discovered but I have not confirmed that yet."
Meanwhile, Member representing Jos North/Bassa federal constituency, Suleiman Kwande called on the federal government to investigate the renewed violence in State especially in the Irigwe Chiefdom.
In a statement issued yesterday, Kwande said, "The native of the locality in the last few weeks have suffered unprovoked attacks, I call on the Federal Government to set up a committee to investigate the fresh killing of innocent persons including children, women, men and aged in a Primary School where they were taking refuge.
"Security agencies must wake up to their constitutional responsibility of protecting lives in the State, this evil must be stopped, enough of all the killings."