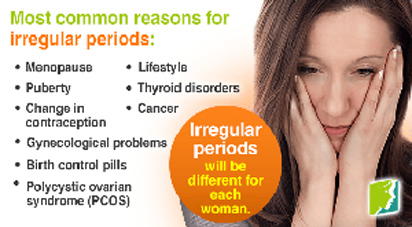 Some stakeholders in the Water Sanitation and Hygiene (WASH) sector, on Tuesday, called on all tiers of government to design policies to promote Menstrual Hygiene Management (MHM).
The stakeholders made the call at the ongoing National Workshop Menstrual Hygiene Management (MHM) organised by UNICEF and WaterAid in Abuja.
They asserted that the promotion of MHM is a 'human right issue.'
According to them, effective planning and programmes to promote MHM will go a long way to improve lives of women and girls in the country.
Mr. Moustapha Niang, the Water Sanitation and Hygiene (WASH) Specialist, UNICEF, said the agency would continue to support the government, NGOs and other stakeholders to improve the lives of Nigerians.
He stated that erasing the myths and misconceptions about menstruation will promote better outcomes for an inclusive society for women and girls.
Niang said the meeting was an opportunity for stakeholders to get first-hand information to understand MHM, importance of access to water supply and hygiene promotion to overall well-being and development.
He expressed optimism that at the end of the meeting, a draft National Action Plan on MHM with responsibilities of all tiers of government would have been drafted.
WaterAid Acting Country Director, Mr. Mannaseh Igyuh, said the culture of silence on menstruation matters was evident in majority of girls learning about effective MHM after their first experience.
He said there was the need to promote the design and construction of sexual and reproductive right needs in public places.
Igyuh also emphasised on the need for biodegradable materials to be used toward protecting the environment.
He said findings on assessment in Benue, Bauchi, and Plateau States in Nigeria on existing MHM practices revealed deep-rooted attitudes and myths surrounding menstruation.
Dr Ugo Ohajuruku, Executive Director, Health Aid for all Initiative, said it was saddening that there was a culture of silence on Sexual and Reproductive Health rights and MHM issues in the country.
She said the effect of poor MHM was evident in girl-child absenteeism in school, psychological withdrawal, and infections from using unhygienic menstrual materials.
According to her, MHM is very difficult to manage in poorer settings due to the inability to access water, hygiene promotion materials, thereby leading to pelvic diseases.
''We found out that poor performance in schools, loss of self esteem and stigma were as a result of lack of access to WASH on schools, these could overall lead to early marriage.
''We also found out that there is low awareness on MHM, no one is really talking to young girls, parents and care-givers are also too busy to discuss sex education in homes.
''We need to break the misconceptions around MHM because it is a human right issue,'' she said.