*Says indicted officials'll remain on half salary
By Emmanuel Aziken, Political Editor & Omeiza Ajayi
ABUJA—The Independent National Electoral Commission, INEC, yesterday, enumerated challenges to free elections in the country, noting the nomination of ex-convicts and certificate forgers by political parties, whom, he said, the commission was powerless to disqualify.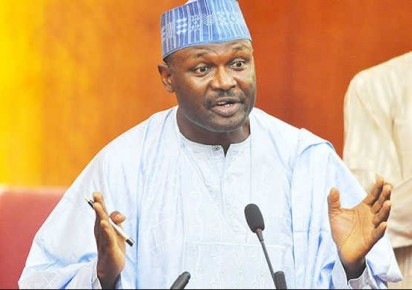 INEC chairman, Prof. Mahmood Yakubu, who disclosed this at the stakeholders' validation conference on the 2017 to 2011 strategic plan of the commission, also affirmed that 225 officers of the commission indicted for electoral malpractices would remain on half salary until they proved their innocence or otherwise.
Yesterday's stakeholders' conference drew election stakeholders, including chairmen of political parties, civil society organisations, representatives of the media and strategic partners of the commission who subjected the strategic plan to extensive review.
Parties nominate ex-convicts, certificate forgers for elections —INEC
Responding to questions and observations from stakeholders yesterday, Prof. Yakubu, who dismissed insinuations of the commission's poor rate of conclusion of elections, said 75 per cent of the 167 elections conducted under his watch were concluded successfully.
He, however, disclosed many challenges against the commission which lead to inconclusive elections or litigations.
One of the challenges, he noted, was the inclination of political parties to circumvent the law by throwing up unqualified candidates.
He said: "In some cases some of the candidates nominated actually shouldn't have been nominated because if the parties are doing due diligence, we will never have the kind of problems we have had with the numerous elections nullified on account of party primaries arising from the nomination of people who under the law are not qualified to contest for election.
"We saw in some of the court charges that some parties nominated ex-convicts to stand for election and INEC has no power to reject, only that the force of law will be there to nullify the elections after they have been conducted.
"We had in some cases certificate forgers participated in elections only for the elections to be nullified and INEC will, because of that, be compelled to conduct the elections afresh. The parties are here, they need to have the mechanism by which they can have transparency at the party primaries before their nominees are submitted to the commission."
Indicted INEC officials'll remain on half salary
On the fate of the commission's 202 staff indicted by the Economic and Financial Crimes Commission, EFCC, over the 2015 elections and also the 23 indicted by the Police report on the conduct of the Rivers State rerun elections, he said:
"In Rivers, the Director of Public Prosecutions of the Federation is currently prosecuting 23 staff of the commission, we have already invoked the terms and conditions of the commission and placed all the 23 staff on interdiction, and are on half salaries until they proved their innocence or guilt and we are going to do the same to the list of 202 staff accused by the EFCC covering 14 states of the federation."