By Johnson Omomadia
Why would God promise a man a child and after giving him the child, He turns around and ask the same man to sacrifice the same child. Does it make sense? Of course not. It surely must be ridiculous. This kind of God must be a very wicked God. He cannot be relied upon and so cannot be worshipped. Do you agree with this? Well if you do, then you are one of those who lean on their own understanding and do not truly know who God really is.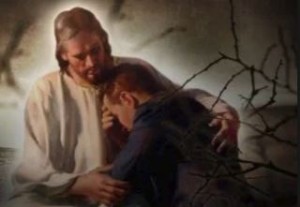 The Bible says in 1Cor. 1:25&27, "Because the foolishness of God is wiser than men; And the weakness of God is stronger than men…. But God hath chosen the foolish things of the world to confound the wise; And God had chosen the weak things of the world to confound the things which are mighty".
God in Gen. 12, called Abraham to leave his family, relations and all his kindred to a place where he did not know. Abraham obeyed Him and left. Now in the process of time, God made a promise to Abraham that He will make him a father of many nations. Now, how can a man who does not have a child be referred to as father of many nations.
In Gen. 16, just because God's promise has not yet manifested in the physical, both he and his wife became anxious and so opted to do it their own way. They decided to lean on their own understanding. His wife Sarah, gave him, her maid to sleep with so that God's word will come to pass in their lives. What were they doing? They were trying to help God to be God. This is very wrong. You don't have to help God to be God. He is God already. He is who He says He is and will do what He says He will do. He cannot lie.
They used their own understanding to bear a child. But then, this was not the promised child. But like I said last week, God is the God of the second chance. The child (Isaac), which God promised them finally came when Abraham was a hundred years old and his wife ninety. First, God waited until they were well past their prime before fulfilling his promise. Secondly, just when they were rejoicing that they have received their miracle, God came with a bombshell. In Gen. 22:2-3, "And it came to pass after these things, that God did tempt Abraham.
And He said, take now thy son, thine only son Isaac, whom thou lovest, and get thee into the land of Moriah. And offer him there for a burnt offering upon one of the mountains which I will tell thee of. And Abraham rose up early in the morning and saddled his ass, and took two of his young men with him, and Isaac his son, and clave the wood for the burnt offering, and rose up, and went unto the place of which God had told him".
God gave Abraham an assignment but instead of thinking about it and the consequences, the Bible says that he opted to trust in the Lord. And in the process of sacrificing his son, the word of the Lord came to him. In vs 15-18 "And the angel of the Lord called unto Abraham out of heaven the second time, and said, by myself I have sworn, saith the Lord, for because thou has done this thing and hast not withheld thy son, thine only son:
that in blessing I will bless thee, and in multiplying I will multiply thy seed as the stars of the heaven, and as the sand which is upon the sea shore; And thy seed shall posses the gate of his enemies; And in thy seed shall all the nations of the earth be blessed. Because thou hast obeyed my voice".
Imagine the kind of blessing that came upon Abraham just because he chose to trust in God and not lean on his own understanding. This means that this kind of blessing can come upon you if you decide to trust in God and not in your own understanding. Trust in God and you will surely experience God's answers and miracles in your life. Trust Him to turn your marriage around.
Divorce is not an option. There are still treasures in your spouse. Start to see your marriage God sees it and you will behold the wonderful marriage that you possess. This applies to every area of your life. Stop leaning on your own understanding. Find out what God's word says about the matter, stand on it and trust Him to bring it to pass because He will. God bless you and bless our great nation Nigeria.