By Jonson Omomadia
We continue our teaching from the  word of God that builds up our faith and makes us overcomers in every area of our lives. With God's word you can stand while the devil will be on the run. I said you can stand because God's word is already settled. It cannot be broken. It is as powerful as ever. This is why anyone that applies God's word in his or her life will see the result the word is meant to accomplish.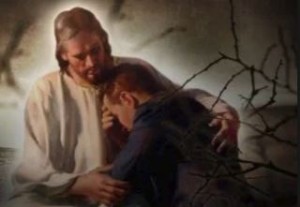 Our main text in Prov 3:5 says " trust in the Lord with all thine heart, and lean not unto thine own understanding". God already knows there are grave dangers for anyone who chooses to lean on his or her own understanding hence he counseled that we should trust in Him, who is the Alpha and the Omega. He is not only the beginning and the end, but He also knows everything, and has solution to every situation.
I have come to understand that it is the devil's strategy to pressurerize you into his plans. Whenever you find yourself leaning to your own understanding, I would want you to check, for the devil may just be around the corner. Do you know that I was talking to a sister recently and she said to me, pastor, what is wrong if I sleep with the man that wants to marry me after all we will surely get married.
Another came and said the man that wants to marry her, said she should become pregnant for him first before they can be married. Now in each of this scenario, you will find out that they are all outside the will of God. This means that they are leaning on their own understanding that may eventually lead to death. God said to flee fornication, and that your body is the temple of God's Holy Spirit.
Why then should you do that which is contrary to God's wisdom. So many sisters have fallen victim to this plan of the devil in the past but still many are still consenting to it and loosing out at the end of the day. Today, we have so many single parents whose children are growing up with so much anger and bitterness. Leaning on your understanding and shutting God out of your life will only make you end up in the pit. God is not through with blessing you just yet. Don't be deceived. He is still faithful. He has a timing and program for your life. I prophesy that you will make it in Jesus name Amen.
Don't listen to what man is telling you if it is not of God. The bible says the arm of flesh will fail you. So many are regretting today and still do not know how to get out of it. But I have good news for you. God is still God of a second chance. You can stop to lean on your understanding and start to trust in God and you will experience supernatural changes.
Apostle Paul used to lean a lot on his own understanding before he met the Lord. He trusted so much in the area of flesh that he didn't want to hear anything about God ( Acts 8), but when he came in contact  with God, he said in Gal 1:15-16, " but when it pleased God, who separated me from my mothers womb and called me by His grace , to reveal His son in me, that I might preach Him among the heathen; immediately I conferred not with flesh and blood".
He soon realized that the only one that man can trust is not himself but God. For a man like Apostle Paul to put his trust and confidence in God Almighty, means/shows the uniqueness / greatness of God. He never knew the purpose of God until he stopped to lean on his own understanding. And unless you stop to lean on your own understanding, you can not find divine purpose and you will be tossed to and fro like a wind.
Let's take a study of a man who claimed to be self-made. He opted to lean on his own understanding instead of trusting in the lord. In Luke. 12:16-21, the Bible says, "and he spake a parable unto them, saying, the ground of a certain rich man bro