By Johnson Omomadia
Today we continue with the anointed teaching from the Word of God, on the above subject matter which we believe will greatly bless you. Whatever God has put in you, will cause men, community, cities, towns, nations and continents to locate you. If you are a child of God, then know that there is something in you that people are looking out to gain. Right now what is in you may not be attractive or may look insignificant, yet God can use it to move multitudes to you. This is why I have come to you today through this medium to encourage you that no matter where you are, you shall be located. Evil shall not locate you. It shall be far from you.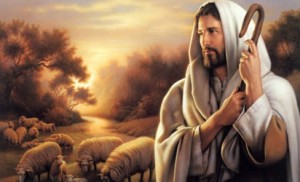 Like I said above, there must be a sign in your life to enable people to locate you. I am sure that if you are looking for a friends place you look out for sign to guide you to your destination. If there is no sign, you may become discouraged. So you see, it is very necessary for you to have a sign. If there is no sign in your life, accept Jesus Christ today as your personal Lord and Savior and God will come put a sign on you. If there is a sign already, the glory of the Almighty God will be manifested in you for good.
Do you know that there are signs that you see and you just begin to wonder and fall in love and proclaim to the whole world. This is the kind of sign that I pray will come upon you and will continue to be your portion in Jesus name.
In Luke 2:8-12, 16-17, 20, the bible says "And there were in the same country shepherds abiding in the field, keeping watch over their flock by night. And lo, the Angel of the Lord came upon them and the Glory of the Lord shone round about them and they were sore afraid. And the Angel said unto them, fear not, for behold I bring you good tidings of great joy, which shall be to all people.
For unto you is born this day in the city of David a Savior, which is Christ the Lord. And this shall be a sign unto you; ye shall fine the babe wrapped in swaddling clothes lying in a manger…. And they came with haste, and found Mary, and Joseph, and the babe lying in a manger. And when they had seen it, they made known abroad the saying which was told them concerning this child…..And the shepherds retuned, glorifying and praising God for all things they had heard and seen, as it was told them.
From the above text the shepherd were not looking for Jesus. They were minding their own business when God sent His Angel to them to announce Jesus. God who is always the same will send Angels and people to announce you, your business, ministry etc in Jesus name. Jesus was there in the manger whilst God was announcing Him. This is divine grace and this grace is coming upon you after today. Believe it.
The sign on Jesus was that He was wrapped in swaddling clothes, lying in the manger. Again I say, when God is involved in your case, even the un-significant thing becomes priceless. Jesus the baby did not remain in swaddling clothes and in a manger. He grew beyond that. When He died men were fighting for His clothes. You will grow beyond mediocrity and will soon become the center of attraction in Jesus name.
Now listen to this. Everything in life begins with a seed. And a seed in your hand is only a potential forest not unless it is released. Every seed produces a great harvest. We encourage you to prayerfully consider sowing a generous seed in our ministries to enable us continue to take the reality of Christ to the people. Our contact details are below. Our partners are constantly in our prayers and their lives abound with countless testimonies.
Do you want to experience a turning point in your life? Then you must receive Jesus Christ as your personal Lord and Savior. To receive Him, pray this prayer. Father, your word says that whosoever shall call upon the name of Jesus shall be saved. I hereby call upon the name of Jesus. Break every covenant between me and the devil, and make me a new person. Thank you Father for saving me.