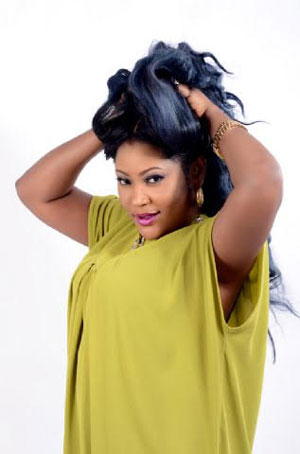 Nollywood actress cum business woman, Uche Elendu recently went down memory lane, recalling how her  inability to speak Igbo language fluently cost her a lead character in her comeback movie titled, "Ada Mbano."
The actress made this revelation in a recent live chat with Vanguard on Instagram.
She recalled that the script was specifically written for her, but unfortunately, she couldn't deliver her lines in Igbo language which cost her the lead role in the movie.
She said "Ada Mbano" reminded her of a lost opportunity.
"I will say the movie reminds me of a lost opportunity. That movie was written specifically for me. I was supposed to play the lead role of Ada Mbano in that movie. But unfortunately, I couldn't speak Igbo language fluently because I grew up in Lagos and my parents didn't really interact with us in our local language.
"I couldn't really do much as that character was expected to flow in the local language. Acting wise, I did the English version of Ada Mbano, but in terms of Igbo version, I couldn't flow with the language. So, I had to introduce a friend to take up the role and she 'killed' it,"the actress recalled.
Narrating further, Elendu revealed that she starred in 2012, four years after she gave birth to her first daughter.
"I have already shot some movies before then . But 'Ada Mbano' was like a major comeback movie for me," she added.
"Ada Mbano", which was directed by Kingsley Okereke and released in 2024, was the catalyst that re-ignited Elendu's acting career after several years of dumping her craft to build her young marriage then. The actress, who began her career in 2001, starring in the movie, " Fear of the Unknown" took a long break from acting due to marriage, which eventually derailed and stagnated her career as an actress.
But even when she was off the screen, Elendu believed that she was irreplaceable.
"I went off the screen for some time but I am still there . The truth is that I cannot be replaced. There's only one Uche Elendu. I am still there. In life, there are some things you cannot do without. As a woman you should have children and you should take care of them." the actress enthused.
Subscribe for latest Videos