The South West Zonal Coordinator office of the SA on Youths and Support Groups to  Atiku Abubakar  Princess Kemi Adesanya-Eboda has expressed utter disbelief and shock over the announcement by the Independent National Electoral Commission, INEC, of the postponement of the presidential election by one week .
Princess Kemi who also doubles as the National Chairperson for the Coalition of Like-Minds for Atiku Support Group, as well as the National President/Global coordinator of the Women and Youths Support Group (W.A.Y.S) for "ATIKU 2019"  described the decision of INEC to shift the election for another one week as shocking and coming at the nick hour of the election.
Expressing  her shock and disappointment, she said INEC has all the time in the world to have put its house in order by ensuring  everything that has to do with the election were put in place before now. She said it was a total disappointment for Nigerians to wake up on an election day only to be told the election has been postponed. She said every stakeholder in the election have mobilized and dispensed resources for the election only to be disappointed by INEC announcement that the election has been shifted for logistics and operational reasons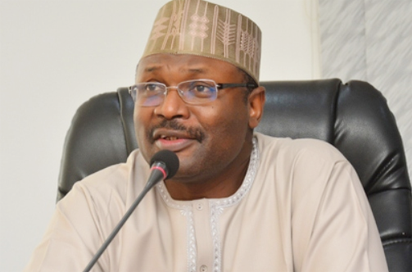 She added that it was even more baffling and ridiculous that the INEC Chairman, Professor Mahmud Yakubu who has repeatedly assured Nigerians including foreign and local election observers that the commission was ready to conduct the presidential election only to make u-turn barely few hours to the election, claiming that it was no longer feasible.
https://www.vanguardngr.com/2019/02/postponement-has-undermined-polls-credibility-nwabueze-2/
Princess Kemi advised the commission to be honest, and transparent at all times to Nigerians so that its actions will not be misconstrued or negatively interpreted by the Nigerian electorates and the international community; adding that the entire world's attention is currently focused on the country, hence the need for INEC to convince all stakeholders of its readiness to conduct a free, fair and credible elections
She further contended that the postponement could lead to a loss of confidence by the international community that INEC was not ready to hold a free, fair and credible elections with the way and manner it has gone about the entire process. She therefore appealed to INEC to do everything possible within its powers by ensuring the elections holds as rescheduled; as further postponement may not be acceptable by Nigerians who are already disappointed with the recent shift in date