In this interview, Managing Director, Crutech Community Micro-Finance Bank Nigeria Limited, Mr. Maurice Ekpenyong, spoke on trending issues in the subsector also shares his opinion on some campaign promises of the two leading presidential candidates. Excerpt:
By Providence Emmanuel
How would you assess MfBs activities in 2018 especially now that we are in the last quarter of the year?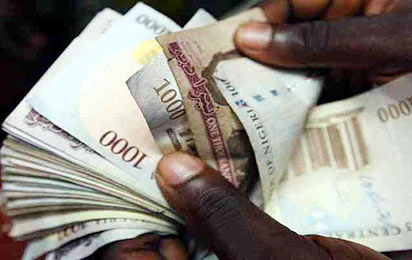 ASUU Strike paralyses Academic activities in UNIBEN
It is a mixed bag because with what is happening in the industry now. Whine the licensing of some banks has enhanced  public confidence in the sub sector, the recent increase in capital requirement of MfBs has also created some fear in the operators as a result of their ability to raise the capital from now to April 2020. To meet the new capital requirement and remain in business are the major developments in the industry.
Our operations are positive because of the public confidence we have generated over the years and the support we are getting from the institution. We are managing the threat, so to speak, we don't think the current development would have any adverse bearing on our operations. Even though we have to strategize to see how we can overcome those challenges, in the short to medium term.
What is your opinion about the promise by the  Presidential aspirant, Atiku Abubakar, to raise Micro Small and Medium Enterprise, MSME funding window from N200 billion to N500 billion and also creating awareness about the  National Collateral Registry is doable?
Well, I think he has been playing an active role in the sub sector and he has some experiences which would put him in a better place to understand the right policies to implement in the formation of MfB sector. That would be a welcome development, if the intervention funds can be increased from N200 to N500 billion. This would create a more leverage to small businesses which is the engine of growth in  any economy, that is if it is a well thought out plan for the sub sector.
For the National Collateral Registry, it has always been in existence even though the awareness is low. CBN and NDIC has a role to play in that area, in collaboration with microfinance institutions;  and all the financial institutions have  a stake in that project because there is a need to look away from immovable collateral to movable collateral which would create some capital out of that aspect and would be considered as a benefit. That would create access to finance for the economically  active poor segment of the population.
What is your opinion about President Muhammadu Buhari's promise to establish People Moni Bank to create funding for traders artisan among others?
Government is not good in running businesses, we have seen examples in the past; an instance is  the defunct Peoples Bank and other poverty alleviation programmes which was implemented by government. All of them failed, government should create enabling environment for businesses to thrive, they should regulate the conduct of business and not to be active participant in those businesses. Some people would use it as platform for rent seeking and exact patronage from the system.
It is not advisable for government to do that; rather, they should create a fund and disburse the fund through MfBs who have the clue and special training and ability to march those fund and engage in financial inter-mediation by disbursing those funds to areas of need which would help in the promotion of economic growth and poverty alleviation.
I think that government should stay away and see how they can encourage existing microfinance institutions to play that role which they are well positioned to play than any government agency or department that the government would want to put in place.
What is your assessment of financial inclusion with respect to recapitalisation?
Initially, financially inclusion is going to suffer drawback but ultimately, the MfBs that would survive after recapitalisation would be strengthened and have increased capacity to expand their reach and open new branches to serve the people in the rural location and perform their inter-mediation role effectively. That would further deepen penetration for the microfinance institutions.
I agree that some institutions may not be able to meet the capital requirement and have to go under, but there is an option which has been created by CBN for them to go into mergers with other institutions with similar culture and growth. That option is there and I am sure the MfBs would explore that option to remain in business.