Constant Omari, who  is a vice-president of CAF, told Radio France International (RFI) of Congo Brazzaville's interest in replacing Cameroon as hosts of the 2019 African showpiece event.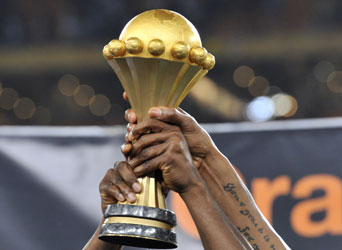 "Congo Brazzaville has written to organise (2019)," Omari told RFI.
"Our (CAF) secretary general Anthony Baffoe told me that he was going to tell me of a second candidate," Omari added. Morocco is widely considered the favourite to take on the tournament which was taken away from Cameroon due to delays with preparations and security concerns.
Omari, however, played down the Moroccan interest.
"Officially, no act of candidature has been deposited with CAF," he said.
The decision to strip Cameroon of 2019 hosting rights has an impact on the next few editions of the African Cup of Nations. On Monday, CAF's president Ahmad suggested that Cameroon might host the 2021 edition, which was originally given to Ivory Coast who would in turn replace Guinea as hosts of 2023.
The Ivorians responded angrily, saying that "no one in the federation has been contacted or approached by CAF".
Omari insisted that discussions were taking place to ensure the tournaments go ahead with the amended schedule.
"There are things that go on at the table and negotiations which go on under the table," said Omari.
"Through certain channels, there has already been official contact between Ivory Coast and Cameroon."
Subscribe for latest Videos