The National Drug Law Enforcement Agency (NDLEA) has indicated its readiness to participate in an European Union (EU) trans-regional operational meeting against drugs and organised crimes scheduled to hold in Mauritius.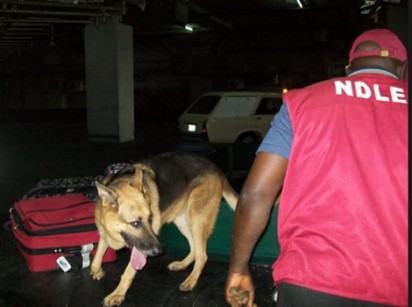 Mr Jonah Achema, Head, Public Affairs of the agency made this known in a statement made in Abuja on Tuesday.
2019: Don't intimidate voters, Britain tells security agencies
Achema said that the agency would share Nigeria's experience at the regional meeting to take place from November 26 to 28.
He quoted EU as saying that "NDLEA is expected to provide insights into the current situation and trends in Nigeria, including discussing ongoing investigations of landmark cases''.
He said "The meeting which comes under the project EU-ACT: EU Action Against Drugs and Organised Crimes is the new and innovative demand-driven project.
"It is designed to promote the comprehensive and balanced approach on drugs and to enhance synergies with the policy cycle for organised and serious international crimes''.
According to him, the EU expressed optimism that the operational meeting would contribute to stability and peace as well as the implementation of the 2030 Agenda for sustainable development.
He said " Retired Col. Muhammad Mustapha Abdallah, Chairman and Chief Executive, NDLEA, who is leading a team of senior agency officials to the operational meeting said Nigeria is doing so much in the area of drug control organised crimes.
"An experience which can be shared with other African countries. He equally applauded the collaborative efforts of the EU in the country.
"Abdallah is optimistic that the operational meeting will provide more opportunities for African countries to collaborate against the criminal organisations in the continent and beyond,'' he said.
Subscribe for latest Videos