By Owei Lakemfa
THE Ghanaian Minister for Foreign Affairs and Regional Integration, Ms.  Shirley Ayorkor-Botchwey was this  Monday  in Abuja on a charm offensive. Her visit came four days after Nigerian traders in Ghana reported that the envisaged attacks on them by members of the Ghana Union Traders Association, GUTA, had commenced  at  the Suame Magazine Market, in Kumasi in the Ashanti Region.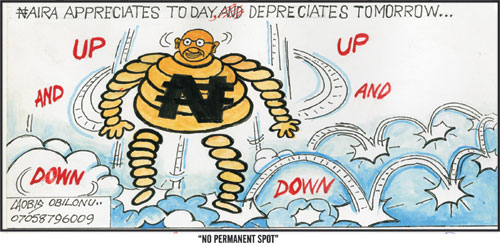 The latest attacks came in the wake of another  ultimatum  by the Ghanaian  Ministry of Trade and Industry which in a statement said: "Notice is hereby given to all non-Ghanaians who are engaged in retail trading activities contrary to the provisions of the Act (GIPC Law 2013) to desist from doing so. All persons engaged in such practices are therefore advised to stop to avoid legal actions being taken against them. Offenders are entreated to move out of the markets by Friday 27, 2018."
What followed was a familiar pattern; the Ghanaian Government suspends the ultimatum while the Ghanaian traders who have been sufficiently primed, carry out physical enforcement. That way, the Ghanaian government absolves itself of blame, especially of violating the ECOWAS Protocol on Free Movement of Persons, Rights of Residence and the Rights of Establishment, which guarantees Nigerians as community citizens of West Africa, the right to trade.
The Ghanaian Minister, tongue-in-cheek,  told the Nigerian Foreign Minister, Geoffrey  Jideofor Kwusike Onyeama that the quit notice: "has nothing to do with our ECOWAS brothers and sisters. It was more to do with other nationals." If it were so, why has  this not been clearly stated in the past  six years these seasonal  notices have been issued?
She went on to make the ambiguous claim that the Ghanaian: "government is doing what it can; sitting with the Ghana Traders Association to ensure that there is that understanding that it has nothing to do with Nigerian and other ECOWAS traders." What hogwash! Why does the Ghanaian government need to sit down with the traders association when it consciously fails to take the first basic step to clarify in its quite notices that that ECOWAS citizens are not classified as foreigners?
I lived in Ghana for about three years and know as a fact that in practice, the Ghanaian Government classifies Nigerians as foreigners.  For instance, our students who school in Ghana are made to pay for residency permit. On some occasions, at the Kotoka International Airport, I have seen Nigerian students being stopped by immigration from boarding for not having residence permit. Secondly, while the Ghanaian students in universities pay in Cedis, most Ghanaian universities charge Nigerians in dollars. I have tellers issued by Ghanaian universities to prove this. Ghanaians can buy land freehold in Ghana, but Nigerians are only allowed lease.
I recall that in 2013 in my first contact with  the Nigerian High Commission in Ghana under Ambassador Ademola Oluseyi Onafowokan,  the main concerns were the physical attacks on Nigerian traders whose  shops were being shut down especially in Kumasi.  That   was the commencement of the law  which seeks to put the entire retail market in the hands of Ghanaians. Section 27 (1) of that law states that: "A person who is not a citizen or an enterprise which is not wholly owned by a citizen shall not invest or participate in the sale of goods or provision of services in a market, petty hawking or selling of goods in a stall at any place." It subjects  foreign investors which in practice, includes Nigerians, to minimum capital requirements of US$200,000 for ventures with Ghanaian partners; US$500,000 for enterprises wholly-owned by a non-Ghanaian; and US$1 million for trading companies (firms that buy and sell imported goods and services)
This law itself, derives from the 1994 Ghana Investment Promotion Centre Act, which provides that  foreigners  must invest at least $300,000 in the capital of their business and  employ a minimum of 10 Ghanaians  in order to trade in Ghana.
In 2015, then Ghanaian President John Mahama suspended the implementation of the discriminatory law, it  drew some protests from some traders. They looked forward to a new government under Akufo-Addo. The latest ultimatum was an attempt by the latter to implement that law.
I would have expected the Nigerian Foreign Affairs Minister Onyeama to be well briefed on the issue before meeting his  Ghanaian counterpart.  But he was apparently not as he repeated the worn-out falsehood  that the Ghanaian law and its implementation was not about nationals of ECOWAS, but nationals from outside Africa.  The Ghanaian Minister could not have done a better job selling her country's dummy.
Rather than defend the interests of Nigerians, Onyeama went on to make the unsubstantiated claim that the government of Ghana wants: " to be in strict compliance with all their obligations under the ECOWAS Protocol of Free Movement of Persons, Goods and Services"
In his pro-Ghana advocacy, Onyeama claimed that the Ghanaian government is: "particularly keen that in no way should it result in any targeting of Nigerians, any xenophobia against Nigerians." He was also enchanted by the Ghanaian Minister's visit:  "For her to travel, to fly here to meet with me for one hour, I think, demonstrated the concern of the Ghanaian government that Nigeria should in no way interpret this as some kind of xenophobia against Nigerians." How wrong he is!
Minister Onyeama also does not seem to understand the historical fact that since the glorious days of  President Kwame Nkrumah when Black people across the world including Nigerians could call Ghana home, the mainstream Ghanaian elite thinks there is a rivalry between Ghana and Nigeria. The  relationship was polluted when Prime Minister Kofi Busia in 1969/70 expelled Nigerians, and President Shehu Shagari carried out a similar anti-African  act by expelling Ghanaians in 1983 in what became known as 'Ghana-Must-Go"
I do not think diplomacy is about playing the fool, and you do not need to accept the falsehood of your guest or host. The least expected of the Nigerian Government is to tell its Ghanaian counterpart in clear terms that Nigeria will no longer tolerate attacks or discrimination against  Nigerians, and that it must comply with ECOWAS protocols otherwise sanctions will be applied. This can include stopping gas supplies to Ghana on which a lot of its power generation  rely.
I am a keen observer of our foreign relations, and I do not know of any foreign policy niche of the Buhari administration. This may account for the rudderless nature of the  Ministry and the tendency of Minister Onyeama to exonerate governments like that led by   Jacob Zuma in South Africa under whose watch Nigerians were killed. If the Foreign Ministry would not protect Nigerians,  we can as well fold it up, redeploy the staff  and save scare foreign exchange.