By Dayo Johnson
Akure—A Chief Magistrate's Court sitting in Ondo town, Ondo State, has ordered that five persons be remanded in prison custody for allegedly gang-rapping, torturing and videotaping two under-aged girls.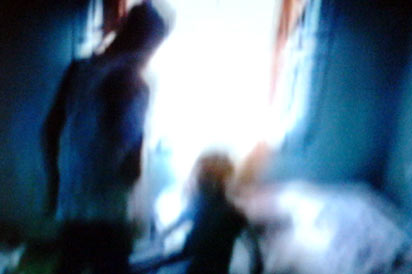 The five accused persons, Bode Akinsiku, Femi Olabanji, Abiodun Ayodele, Wahab Fadairo and Adebayo Adedayo, were arraigned on a six-count charge of conspiracy, rape, defamation of character, torture and videotaping, among others.
According to the prosecutor, Inspector Bernard Olagbayi, the offences are contrary to Sections 516, 351, 360, 367, 359 and 375 of the Criminal Code Cap 37 Vol. 1 Laws of Ondo State of Nigeria, 2006.
Inspector Olagbayi said the five accused persons were alleged to have tortured and unlawfully had carnal knowledge of the two teenage girls and recorded the processes before posting it on their Facebook page and other social media for the purpose of exposing them to hatred.
The accused persons were alleged to have forcefully compelled the two girls to strip naked, describing the action as inhuman and against the order of nature.
The five accused, however, pleaded not guilty to the offences.
The prosecutor told the court of his intention to prosecute the matter by inviting four witnesses, including the victims.
He urged the court to grant him short adjournment, so that he will be able to arrange all his witnesses.
Counsel to the five accused persons, Adesanmi Olarewaju, O. A. Akinbinu and A. J. Akindele, urged the court to grant the accused bail on liberal terms, promising that the accused will not jump bail.
After listening to applications from both parties, Chief Magistrate B. F. Ajibade, denied the bail applications made by all the counsel and ordered that the accused persons be remanded in prison till June 21.