By Tare Youdeowei
Somesh Adukia is the Sales and Marketing Director, Business to Consumer, Canon, Central and North Africa. He has been in sales and marketing for 19 years and is responsible for strategically managing sales for Canon Consumer Imaging Products.
In this interview with Vanguard Hi Tech, Adukia discloses how Canon has progressed in Nigeria over the years, the company's target by 2020 and a new line of high standard portable cameras soon to be released in the country. Excerpts: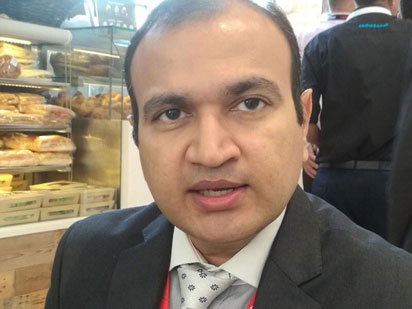 How is Canon doing in the Nigerian market?
We are doing well. When we came to Nigeria at the end of 2015, before the formation of Canon North and Central Africa, our distribution was fragmented. We had some products here and there; the products were not coming from the official centres.
There were a lot of issues. There was no local customer service where dealers and consumers could send their concerns to. But in two years, we have a local presence and a distribution network; we have expanded into Abuja, Port Harcourt and plan to enter other cities in Nigeria. I must say our progress is good but we have a long way to go.
Annually, we are growing in Nigeria by more than 40 per cent, but we are not going to rest on our oars because our potential is immense. We feel that by 2020, we will reach our target of capturing the whole nation. Our mid-term strategies are ready and well discussed with our team, partners and channels and we are constantly making progress.
What untapped opportunities in the country do you seek to explore?
We want to launch new product categories. For example, we have seen that Nigerians love photography and DSLR range of cameras are very popular but we want to launch a new product called the Mirror Lens camera which is very popular in the European market.
Based on my understanding of Nigerian consumers, the young generation would be very happy to have mirror lens range of cameras. What this camera does is that it gives all the features of a DSLR camera but in a compact and stylish design. Its lenses can also be interchanged.
We also want to launch professional video cameras because we have seen that there is a heavy consumption of video cameras in Nigeria. Nollywood is a big industry, the third biggest in the world, and we want to cater to the industry through our range of professional video cameras.  We are excited about this opportunity and our planning, our strategy, is so that we can reach the young generation and meet our target of taking over the market by 2020.
How is your relationship with your distribution channels?
I would say it is excellent, which is the main reason we are successful and confident today. We have appointed seven channel account managers whose responsibility is to only take care of the channels. Our relationship is quite good because we get feedback from them, we inform them of our services and we design our plans based on the feedback got from channel managers.
Which market are your target markets in Africa?
Right now, we have five focus markets for the year; one of them is Nigeria, followed by Ivory Coast, Morocco, Senegal and Kenya. Nigeria is the top focus for us because 30 per cent of our total turnover comes from Nigeria.
What is the aim of the MyNaija campaign?
We are not number one in the market, but our goal is to capture the minds of Nigerian consumers. We have gotten feedback from channels, partners and Nigerians as a whole and we have aligned our actions. What we realised is that consumers, especially the younger consumers, are actually making a positive change and are seeking the latest technology features and Canon would like to back these young users.
Through the MyNaija campaign, we want to prove that we are not here to just capture market shares; we are not here for just the good times. We entered Nigeria's market when the country was having economic challenges; we opened office when some competitors were closing their office in Nigeria. We did the first marketing campaign in 2015 when people were shutting down their showrooms in Nigeria.
Through this campaign, we want to reach the common Nigerian, even though not a Canon customer now, through the association with MyNaija, Canon is registered in the minds of consumers and they might make a purchase in future. This is our aim with the MyNaija campaign.