The Nigerian Navy Forward Operating Base (FOB), Ibaka, Mbo Local Government Area of Akwa Ibom, has arrested three suspects over illegal bunkering of AGO worth N23 million.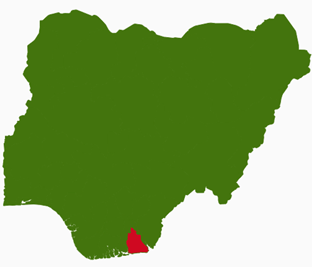 The Commanding Officer, FOB, Capt. Yusuf Idris, disclosed this while handing over the suspects to the Nigeria Security and Civil Defense Corps (NSCDC), in Ibaka on Sunday.
He said that 406 drums of illegally refined AGO, five outboard engines, four pumping machines and a boat used for carrying the products were seized from the suspects on March 6.
The commander said the Navy would remain committed to its mandate of safeguarding the nation's waterways against all forms of criminality and protecting the economic prosperity of the nation from illegitimate maritime activities.
He, however, assured legitimate maritime business owners of Navy's protection and assistance.
Idris warned those engaging in illegitimate businesses in the nation's waterways of the command's determination to terminate their illegal ventures.
"I will like to hand over three suspects arrested by our men and patrol team on Wednesday, March 6, at about 2000 hours.
"They were caught in a boat with products suspected to be illegally refined AGO with about 406 drums in it. Other items in the boat including five outboard engines and four pumping machines were also recovered from the suspects.
"The Nigerian Navy is all out to pursue illegalities wherever they are and arrest the perpetrators of those crimes in our maritime domain.
"We have made several arrests and we keep making, hoping that one day, perhaps, they will yield to the advice that we always give, that they embrace a reliable and genuine way of livelihood.
"By doing that, they will have the Navy's protection and assistance as they go about doing their legitimate businesses but anything short of that, we will continue to go after them, until these illegalities are put to a total stop.
"The Navy's high command is always willing and ready to assist us in whatever capacity to make sure that the economic prosperity of Nigeria is in no way shortchanged by these criminalities," Idris said.
One of the suspects, Mr Wisdom Effiong, an indigene of Mbo Local Government Area, Akwa Ibom, who claimed it was his first time in illegal bunkering, said he brought in the seized products from Rivers state.
"I don't know that the products are contraband because this is my first time to join this business.
I started this business since November 2017 when I lost my motorcycle at gun point to thieves.
"I have not been working. I was a motorcycle rider and I have family responsibilities to take care of. One Mr Antai sent me to bring in the products from Rivers state," Effiong said. (NAN)