By Levinus Nwabughiogu
ABUJA—Executive Secretary of National Health Insurance Scheme, NHIS, Professor Usman Yusuf, yesterday, told members of the House of Representatives that no N10 billion was missing from the coffers of the agency.
He explained that Ministry of Finance and Office of the Accountant-General of the Federation had mistaken the scheme as a revenue generating agency, insisting that it had not made remittances to the government.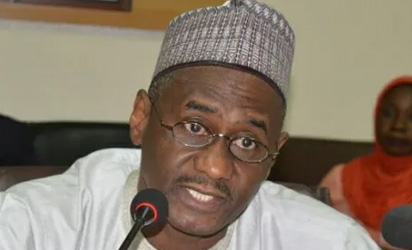 Recall that the executive secretary, who resumed work recently at the expiration of his suspension by Minister of Health, Professor Isaac Adewole, had been inundated with allegations of embezzlement of funds.
But testifying before the House of Representatives Committee on Health Services at a public hearing, Yusuf said the money was transfered to the consolidated revenue account.
His response was occasioned by Chairman of the committee, Chike Okafor's remarks on some "questionable" withdrawals from the scheme's account to the tune of N10 billion.
According to Okafor, on December 28, 2016, N5 billion was withdrawn from the NHIS account, while on January 11 this year, another N5 billion was withdrawn from same account.
But reiterating his pledge for transparency at the scheme, Yusuf stated that efforts were ongoing to repatriate the money.
Meanwhile, to get more claification on the allgedly missing N10 billion, the committee resolved to invite Minister of Finance, Kemi Adeosun; Minister of Budget and National Planning, Senator Udoma Udo Udoma; CBN Governor, Godwin Emefiele, and Accountant-General of Federation to appear before it.