By Theodore Opara
Ford Motor Company  is making  moves to accelerate delivery of mobility products and services to customers and deliver shareholder value as the year progresses.
As outlined at the 2018 CES show in Las Vegas, Ford's mobility strategy is to deliver a broad suite of products and services that enhance all layers of the transportation system – vehicles, infrastructure, connectivity and digital services – to alleviate the transportation drag on cities and help people move more freely in the city of  tomorrow.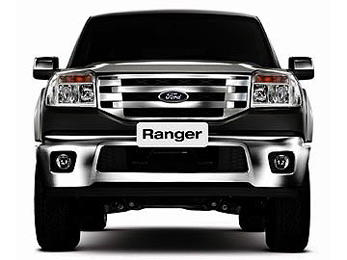 "We believe transportation done right – as part of a systems approach – can bring life back to our cities," said Marcy Klevorn, President, Ford Mobility who added "By accelerating our delivery of mobility services through the changes we are making today, we are enabling that revival, enhancing our competitiveness and creating long-term value for Ford shareholders."
This year, Ford expects to accelerate and launch businesses in the following areas:
Transportation operating system:  The company's  open, cloud-based platform – the  Transportation Mobility Cloud  that manages information flow and basic transactions between a variety of components in the transportation ecosystem – will be expanded beyond Ford to include other automakers, suppliers, partners and cities. A developer network to build and support the system also will be launched.
Connectivity: Preparing to deliver digital services to personal, fleet and city customers, Ford's mobility team will deliver  the company's commitment of 100 percent connectivity of new vehicles in the United States by 2019 and push toward its goal of 90 percent connectivity globally by 2020.
Ride sharing:  Chariot, the cornerstone of Ford's microtransit solutions, will see an acceleration of city launches globally this year. Launches will be based on a major shift in focus to the unit's enterprise business which provides employee transportation services for businesses. Just recently, Ford announced the launch of  the service in Columbus, Ohio – Chariot's fifth city.
Non-emergency medical transportation: Tapping into the growing healthcare transportation market, Ford Mobility will expand its non-emergency medical transportation operation from a Southeast Michigan pilot with Beaumont Health into a full business serving  multiple medical systems.
Vehicle Management as a service:  Founded in 2017, Ford Commercial Solutions is leveraging vehicle connectivity to deliver data services and fleet optimization to the commercial segment, building on the automaker's historical strength in serving fleet customers.