By Ediri Ejoh
THE Federal Government has been urged to as a matter of urgency join world leaders and address current climate change caused by emissions and other catalysts.
The Director, Carbon Limits Nigeria, CLN, a project and technical consultancy service company, Paul Parks, stated this against the backdrop of the recent report on climate change released by CLN.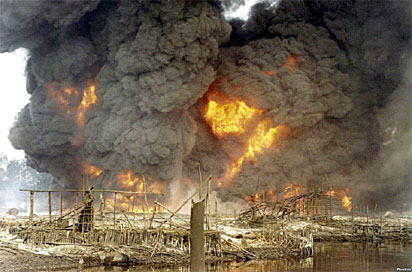 He explained that policymakers in the country need to understand how climate change acts as a threat multiplier and address it appropriately.
According to the report, "The increase in violence is tied to a large degree to land use, natural resource development, and disruptions in traditional lifestyles.
"Where climate degradation and conflict were once seen primarily as a Niger-Delta issue related to oil development, the conflict has now become endemic in the North-East with Boko Haram and in the North-Central region between herders and farmers.
"While these various conflicts have diverse causes, climate change is a factor in all of them.  Climate change is causing increasing temperatures leading to encroaching desertification, rising sea levels leading to coastal degradation, variability in weather patterns to stresses in the agricultural and livestock sectors resulting in volatile food prices and more frequent and violent storms."
The report further added that given the inexorable, albeit not fully predictable, increased aridity and desertification; the stress on both herders and farmers will only get worse in the future.
It also stated that for adaptation to be successful, greater public discussion about active involvement across all stakeholders is urgently needed.
"Climate change is with us, and the stress on Nigeria will only increase. To be successful, adaptation measures require well developed, long-term plans that address the complexities of the issue, including the reduction of violence.
These plans will take years and much money to implement, and require the long-term commitment of the government."It is encouraging to see the Governor of Kebbi State speaking out on this.  Public dialogue needs to expand to all levels of government and citizens and lead to actions. Far too many Nigerians live on the very edge of economic survival and are the ones must vulnerable to climate impacts and susceptible to the allure of violence."  Nigeria needs to move forward quickly and decisively on addressing climate change in very tangible ways."