By Pastor William F. Kumuyi
The word of God is a life changer. It turns lives around by bring heaven on earth to them. As the word of God comes to you today, open your heart, accept it, receive it and let it do its' miraculous working wonders in you.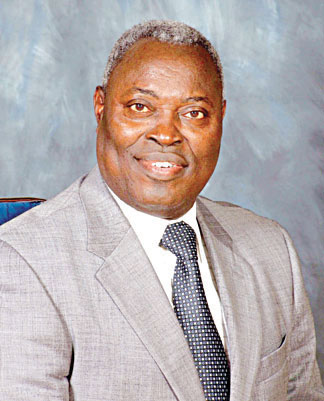 If you really want God to hear your prayers and bless you in turn, you also must have to obey his word. If you do not listen to God, then you should not expect God to listen to your prayers. If you take the words of God with loose hands, then do not think that God will take you and your words seriously.
When you become serious with God, that is when He will know that you mean business.
Hebrews 2:1-3 "Therefore we ought to give the more earnest heed to the things which we have heard, lest at any time we should let them slip.. For if the word spoken by angels was steadfast, and every transgression and disobedience received a just recompense of reward;How shall we escape, if we neglect so great salvation; which at the first began to be spoken by the Lord, and was confirmed unto us by them that heard him."
Jesus brought salvation from heaven in order to take away that sin that has been eating away your life, family and career. The essence of this salvation is to set you free from the burden sin has introduced into your life so that you will have purpose for living.
You will have this life fulfilling and transforming salvation today. I say somebody will have it today.
When God created you, he created you to leave a short time on earth so that when your life on earth is over, you will live with Him in heaven for ever. But God is holy and He dwells in a holy heaven where His angels live a holy life; in fact, everything in heaven is holy. While you are unholy and unfit for heaven right now because of the nature of sin you possess.
If that sin remains in you, the original purpose of creating you will be defeated and you will be spending eternity in hell. But you are going to go to heaven because you are created for heaven. You will get to heaven in Jesus name.
To get to heaven, you must have this salvation with you because it is your only ticket to heaven. However, if you reject, neglect or count this salvation as nothing, God will count your life as a tissue paper worthy only to be thrown away into the trash bag.
Salvation is non negotiable. It is a must have irrespective of your tribe, creed, position or popularity in life. It is necessary and should be the number one on your search list.
John 3:1-2 "There was a man of the Pharisees, named Nicodemus, a ruler of the Jews:The same came to Jesus by night, and said unto him, Rabbi, we know that thou art a teacher come from God: for no man can do these miracles that thou doest, except God be with him. Jesus answered and said unto him, Verily, verily, I say unto thee, Except a man be born again, he cannot see the kingdom of God."
Nicodemus was a ruler and a leader among the Jews. He was very religious, rich and popular in his community. Yet he still found time to connect with Jesus because there was a void in his life, which, he knew for a certain, that an interaction with Jesus might just do him a world of God. He was expectant and he got a whole new mind-boggling insight.
He came to Jesus with mouth watering accolade as a result of the miracles he had seen or heard, but Jesus would not acknowledge the praise singing because he had a message with a mission to save his soul. Jesus did not waste any precious time as he hit the nail on the head: "you must be born again."
The necessity of salvation supersedes any other thing this transient life can offer. God created us to enter His kingdom. He did not create us so that we will be habitual churchgoers. He wants us to experience salvation. That is why Jesus told this man of power and reputation that except he is born again, his religiousness will amount to nothingness.
John 3:5 "Jesus answered, Verily, verily, I say unto thee, Except a man be born of water and of the Spirit, he cannot enter into the kingdom of God."
The Lord is telling you the exact same thing today: you must be born again." Except you are born again, you cannot enter into the kingdom of God. Your position, prosperity, experience in life cannot provide the almighty answer.
John 3:7 "Marvel not that I said unto thee, Ye must be born again."
It is a must have. That is why it is utmost necessary. It will happen to you.
On our own we cannot stretch up to heaven and obtain salvation. Our reach is too short. Salvation is divinely designed and it comes only through the one who came from heaven, died for our sins, buried and rose again and later ascended to heaven by Himself, without any mechanical engine. He is the only one that has the power to take us to heaven.
Acts 4:12 "Neither is there salvation in any other: for there is none other name under heaven given among men, whereby we must be saved."
Salvation is necessary and you cannot buy it in the everyday market place of goods and services.. The educational sector cannot hand in its' qualifications nor political office position fly its' flag. Neither can the church sanctuary afford it.
Salvation can only come through Jesus who came for you, shed His blood and died for you. It is only through His blood that you can be saved and get to heaven.
To do that you have to turn away from your sins as you come to Jesus & accept him as your personal Saviour.
In other words, your entire soul, spirit and body will be the exclusive reserve and preserve of God as you complete your stay on earth.
This means that as you declare for Jesus, you will be obliged to uproot all forms of erroneous covenants you might have entered into as well as idol worship, gang affiliation, occultism, drunkenness, smoking, fornication, adultery or any other sinful practice that will taint your relationship with God.
This is because any other thing mix in your relationship with Jesus will make your salvation of none effect. It has to be Jesus alone.
I can see someone taking the right decision today. Heaven will recognise you, the angels and God will celebrate you & your life will be the envy of all.
The truth must be told no matter how sad it may sound. Do you know that there are people who still exhibit contemptuous feelings towards Christ's offer of salvation? They have the basic knowledge of the truth about salvation and sometimes incline their head up and down as to indicate agreement, but still neglect it.
Others who are  in the know that adultery is wrong, and fornication, stealing, occultism will lead them to hell, if they fail to repent, prefer to procrastinate accepting the salvation experience; forgetting that life on earth is brief. And when they die unprepared they face the inevitable prospect of spending endless eternity in hell.
If you neglect your salvation here on earth, you can die at any time. And God is not committed in protecting someone who neglects His matchless offer of salvation. Again, God is not committed in protecting someone who rejects his way to heaven. If you want the LORD to listen to you, you must listen to the loving counsel of the LORD.
Hebrews 2:3 "How shall we escape, if we neglect so great salvation; which at the first began to be spoken by the Lord, and was confirmed unto us by them that heard him."
Let me put it to you straight. How will you escape, if you neglect so great salvation? How will you escape condemnation, damnation, eternal punishment, hell fire, if you neglect so great salvation?
I know someone who neglected salvation because he thought that he was going to get it at his own leisure. But he never had it. Do you remember King Agrippa who opined that Paul almost persuaded him to give his life to Jesus? He never got it. Paul, standing before his spectators, wished not just for King Agrippa, but for those also who heard him preach Jesus, not to be almost persuaded, but become altogether saved from their sins.
He almost got it: almost but lost. Now he cries in eternity, bemoaning his unfortunate fate and that careless split seconds indecision that has sealed his doom forever. What a costly mistake!
There was another king whose name is Felix. Also, Paul, in his characteristic manner, spoke to him. He trembled at the word of God and told Paul that he was going to send for him at a convenient time when he will be ready to be born again. That convenient time never came neither was he ready. He never got saved.
The neglect of salvation is very dangerous and my question today is directed to you. How will you escape, if you behave as they did and neglect so great salvation?
Hebrews 12:17 "For ye know how that afterward, when he would have inherited the blessing, he was rejected: for he found no place of repentance, though he sought it carefully with tears."
There was a time in the life of Esau when he needed to satisfy his pressing need and, without much thought for his younger brother's demand, sold his birthright. Esau was short sighted and insensitive to his destiny so he sold his birthright.
He realised the costly error not long after. But it was too late. Tears and wailings was not enough to undo the fatal damage momentary appetite brought upon him.
There are some people who were born again. They had their birthright intact until they lost sight of it when temptation and trial knocked on their door. They sold it for temporal pleasure and satisfaction.
Salvation is your birthright. It is the passport that will give you the all clear signal and direct access to heaven the city of God. Salvation is the only one necessary thing in your life. All else may have to go. Accept Jesus as your Saviour, adopt right living as your life style and holiness as your character trait because your path is heaven. You will be born again.
1 Peter 2:2 "As newborn babes, desire the sincere milk of the word, that ye may grow thereby: If so be ye have tasted that the Lord is gracious."
When you become born again, you become a new creature in Christ. The Bible calls you a new born baby and you will be possessing so great salvation.. When that happens to you the joy of salvation will be evident and you will possess the peace of God. The desire to live a righteous life will be so overwhelming that the old sinful habits and life style will no longer be attractive while sinful companions will begin to distance themselves.
1 Peter 2:9,11 "But ye are a chosen generation, a royal priesthood, an holy nation, a peculiar people; that ye should shew forth the praises of him who hath called you out of darkness into his marvellous light: Dearly beloved, I beseech you as strangers and pilgrims, abstain from fleshly lusts, which war against the soul."
You have to be on the look out, haven given your life to Christ, because all those things of the past will try to knock at your glorious looking door again. Your duty, at this times, is to resist the antics of the devil which may come in the form of former sin partners, past sinful habits, etc. While you are at it, it is expected, as a new born baby, that you exhibit the glory and the praise of Him that has called you out of the life of darkness and into his marvellous light.
1 Peter 2:21 "For even hereunto were ye called: because Christ also suffered for us, leaving us an example, that ye should follow his steps."
As a new born offspring in Christ, it is only right that you make Jesus your role model and live by His exemplary high standards.
That means you are to say no to sin, Satan and ungodly influence of the society and say in the affirmative, yes to the Saviour. Where are you? Bow down your head and let us pray because I see a new horizon for you today.