…We got ex-US Secretary of State Collin Powell, former British PM Tony Blair to teach Nigerians – Rev. Olubambi
….To feature Sandberg, CEO, Facebook; Pastor Sam Adeyemi; Bock, Google Adviser
By Comfort Ajewole
Gen. Collin Powell, United States Secretary of State under Obama administration, and a  former British Prime Minister, Mr Tony Blair, are among eminent  people across the world who have taught the virtues of leadership on the aegis of the Global Leadership Summit (GLS), according to the National Director of Vision International Christian Ministries (VICM), Rev. Francis Olubambi.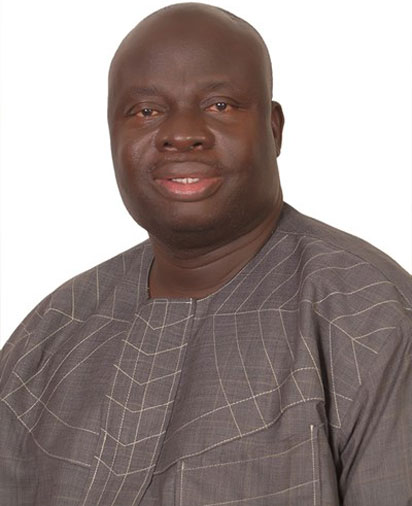 Nigerians, Olubambi said, were taught by Powell and Blair, among others, by video  cast.
Speaking on the 2017 edition of the GLS, he explained that Sheryl Sandberg, the Chief Operating Officer of Facebook and Pastor Sam Adeyemi, founder and Senior Pastor, Daystar Christian Centre in Nigeria, are among the teachers.
Others are  Bill Hybels – founder & Senior Pastor, Willow Creek Community Church
Fredrek Haren –  author, business  creativity expert, Andy Stanley – leadership  author, communication, Pastor, Bryan Stevension – founder & Executive Director, Equal Justice Initiative, Laszlo Bock – Senior Advisor, Google: best-selling  author, Juliet Funt – CEO, Whitespace at Work,  Immaculee Ilibagiza – Advocate for Peace and Forgiveness, Best selling  author, Angela Duckworth – Professor University of Pennsylvania, best-selling author, Marcus Buckingham – best-selling  author, Founder, The Marcus Buckingham Company, and Gary Haulgen – founder & CEO, International Justice Mission.
Describing the GLS as a movement of sold-out, serious – minded Christ  followers committed to bringing Christ's transformative message of redemption and restoration to broken homes through the power of the local church, Olubambi said the 2017 edition will attract about 30,000 participants and hold in 95 sites in Nigeria and 14 countries across West Africa.
It began in October and will end in February 2018.
He went on: "Marked by an amazing diversity of cultures, ethnicities, languages, denominations, and vocations, these leaders are united in their commitment to maximize the positive impact of their leadership regardless of how large or small their sphere of influence is.
"The Global Leadership Summit (GLS) is a trusted, high-caliber event (video cast) that's designed to add value to Christian leaders on behalf of the local church with an annual injection of vision, skill development and inspiration.
The participants will:
Explore cutting-edge leadership principles from some of the world's foremost leadership experts and communicators
Engage in live, heartfelt worship that will refresh your soul and draw you closer to our Great God.
Tackle issues unique to leaders, including casting vision, motivating others, self management, team building, managing volunteers, problem solving, decision making, and many more.
Discover how to unleash leadership potentials in their areas of influence.
It will help to position upcoming leaders to have a global perspective of leadership.
"The summit is designed to inspire, stretch, and equip leaders and potential leaders for the unique role God has called them to play in His plan to redeem and restore our broken world.
"The summit faculty, though presented through video cast, is intentionally diverse and designed to take you out of your comfort zone.
"Usually we have live event in Chicago, US every August and the video cast October to February."
Subscribe for latest Videos