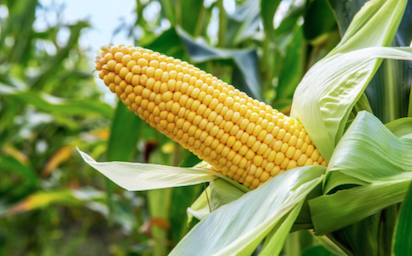 Abuja – The National Biosafety Management Agency (NBMA) says it has, in conjunction with the Nigerian Customs Service, ordered that the genetically modified (GM) maize consignment illegally imported into Nigeria be sent back.
Dr Rufus Egbegba, the Director-General of NBMA, said this in a news conference on Tuesday in Abuja.
"In view of the information and facts on ground, the agency, in fulfillment of its mandate and in collaboration with the Nigerian Customs Service, ordered the repatriation of the maize consignment with immediate effect,'' he said.
He recalled that in October, the agency was informed of the importation of a large maize consignment.
Egbegba said: "The NBMA had to step in to avert the release of the maize consignment into the country due to the failure of the importing company to obtain a GM seed import permit from the NBMA,'' he said.
"Representatives of the company were invited to provide more information on the GM status of their import, after which the NBMA proceeded to obtain samples and conduct laboratory tests to ascertain the GM status of the imported maize.
"The results of the analysis and the tests by an independent laboratory of six samples showed categorically that the maize imports were actually genetically modified maize.''
The director-general stressed that the NBMA was proactive and would not tolerate any illegalities or shortcuts in its efforts to protect the lives of Nigerians and the integrity of their environment.
"The essence of ensuring that permit is granted before the release of any genetically modified seed, grains, or organisms is to ensure that risks assessment is carried out to ascertain their safety to the environment and human health,'' he said.
Egbegba, therefore, advised all stakeholders to abide by the extant biosafety laws to avoid any form of sanction.
"The advice is in line with the NBMA Act, Part VII.
"It states that no person, institution or body shall import, export, transit or commercialise any genetically modified organism or product intended for direct use as food or feed, or for processing unless with the approval of the Agency.
"The NBMA is by this Act empowered to sanction any erring party for importing or releasing unauthorised genetically modified products, be it grains or any kind of seed, as the case may be.
"The Act made it clear that any person, institution or body that wishes to import, export, transit or otherwise carry out such activities, or undertake confined field trial, multi-locational trial or commercial release of a GMO, shall apply to the Director-General of NBMA prior to such activity.''
Ebegba assured the citizens that their safety was the priority of NBMA and urged them to see the agency as a dependable body that could protect their interests.
The Nigeria Customs Service recently impounded 90 tonnes of GM maize, valued at about 10 million dollars, which was illegally imported into the country through the Apapa seaport in Lagos.
The GM maize was reportedly imported from Argentina. (NAN)