Sir Olu Okeowo, Chairman of Gibraltar Property has been around for some time doing what he knows how to do best. With numerous estates and golf courses scattered around the world, there is no gainsaying the fact that he is a big player in the property and real estate sector. He is known for a number of imposing properties scattered around the globe .
The dark-skinned businessman has been globe-trotting lately to network with high profile personalities, while making efforts to expand his business empire. He has hosted two African presidents privately in his palace in the last two months. While he continues to work hard and dazzle his competitors and delight his admirers, he also takes time to spoil himself with the good things of life.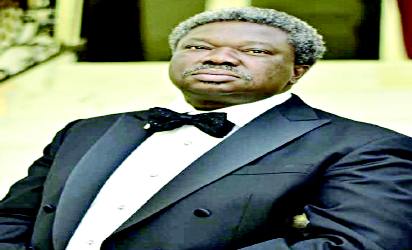 But recently, rumours have been making the rounds about the internationally recognized businessman over his acquisitions. It was alleged that the Economic and Financial Crimes Commision, EFCC seized his numerous cars over   some undone government contracts. However, a source revealed that the story is untrue, as the man does not do government contracts. He has been  a renowned international property merchant for over three decades and has not secured contracts from any branch of government.
Weeks back, we stumbled on a lot of philanthropic gestures by this easy going businessman who plays big in global real estate and hospitality business. Though    Okeowo, does not like to talk about his philanthropic activities or make noise out of it, it was gathered that Sir Olu Okeowo Physiotherapy Centre, inside Lagos University Teaching Hospital, LUTH, is nearing completion.