By Dennis Agbo
ENUGU— IMMEDIATE past caretaker chairman and local government chairmanship candidate of the Peoples Democratic Party, PDP, for Igboeze North Local Government Area in the forthcoming council elections in Enugu state, Comrade Uwakwe Ezeja, has said that even though most crimes and vices were committed by youths, it was the youths that helped him resolve insecurity issues in the area.
Ezeja, therefore, advised that youths be included at all levels of government, noting that there is always assurance of result, speed and dynamism in youth inclusion in every administration.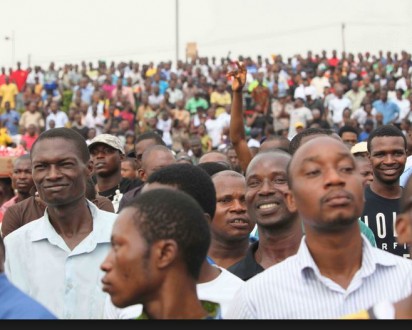 Receiving award of excellence from the youths of the council area, weekend, Ezeja said: "I excelled in the area of resolving security issues in the local government through the cooperation of the youths. These youths actually know who is a criminal or not. I mobilised them; they worked with me and ensured that the local government is safe.
"I succeeded because of the partnership between me and the youths in Igboeze North Local Government Area, to make our place safe for investment and good governance so that our people living in all parts of the world could come home and stay.
"Where there is no security, there will be no development and the youths supported me aggressively and massively to succeed in what I was able to do when I was a caretaker chairman."
Ezeja while appreciating the youths for the trust and confidence they have in him, said he has in his manifesto many youth-friendly programmes if elected as the council chairman in the scheduled November 4, 2017 council polls in Enugu State.
"I will embark on aggressive youth empowerment. We will have skill acquisition centres to provide skills and employment for so many youths. I will also empower them the much I can to ensure that the leaders of tomorrow are also given opportunity to put food on their tables," he pledged.
The PDP youth leader in the local government, Mr. Francis Arji said that they gave Ezeja the award to express their feelings towards the peace and tranquility in Igboeze north local government area.
Arji said "We are celebrating the second tenure of Hon. Uwakwe Ezeja, we are also celebrating the peace in the sense that when two elephants fight, it is the grass that suffers, where two political giants fight it is the youths that are going to suffer. Because of the peace that pervaded Igboeze north, there has not been anything like fight but peace in the local government and we the youths are very happy for this peaceful environment.
"We are thanking our leaders for coming together and agreeing, since his inception in office, Uwakwe responded well in the area of security. Before, our people were not sleeping but today they sleep and wake up sound because there is peace.
"Our expectation from his second term in office is for a continuation of his jobs because he has been doing very well and if somebody is doing well and he is asked to go back, he is bent to do more in the task ahead. The youths are being empowered, the workers' salaries are paid and a lot of other things."
The coordinating youth leader in the council, Hon. Ifeanyi Oyiga, said "We decided to honour the chairman considering his efforts towards curbing insecurity in the local government area. Before now we had issues that bothered mostly on security, which had to do with killings and mutilations of mad people, old women and men in different villages and communities in the local government.
"But since he came, he has strengthened the security to a reasonable extent that we have not had such cases. Since he was the council chairman, that issue that boarded us was reduced, at least from 100 percent to 10 percent. So we give God the glory for his efforts."