By Daud Olatunji
ABEOKUTA – Following the agitations by various ethnic groups include Indigenous People of Biafra , the Arewa (the Hausa) Community in Ogun State has warned its members in the state to steer clear of violence with other tribes .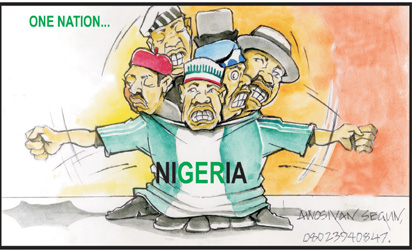 The Interim Chairman of Arewa Community in the State Alhaji Sheu Uthman stated this on Sunday in Sagamu during a Senatorial interactive meeting with the leaders in all the local governments.
Uthman said the meeting with leaders of the community in all the local governments became imperative following the current state of the nation , saying , despite the fact that there are not of Yoruba extraction ,they enjoy peaceful co-existence with their hosts.
He said " We are gathered to let our people know the importance of living in peace . We should live in peace with the people we live together and where we do our businesses".
He however , commended the state governor ,Senator Ibikunle Amosun who he said gave them the opportunities to enjoy peace in the state .
He said " we. appreciate the governor who has been doing tremendous work changing the face of the state .
"The Arewa community in the state has been living in harmony and peacefully and the governor has given us free opportunities to do our businesses without any hindrance we thank him and urged him to keep up what he is doing in Ogun state".
While speaking on the 2019 election the Arewa leader in the State urged the people to obtain their Permanent Voter cards .
He however ,appealed to the state government to include its members in the scheme of things especially in the local government level.
"We are also gathered here to sensitise our people on the need to get their voter cards it is very important .
We are going to take the meeting to other senatorial districts .