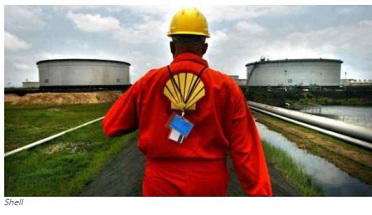 Shell engineer
SHELL Petroleum Development Company of Nigeria Ltd operated Joint Venture (SPDC JV) has said its commitment to the welfare of host communities in the Niger Delta remains unshaken, even as it decried the illegal occupation of Belema Flow Station and Gas Plant, August 11, by some persons.
SPDC has informed the authorities of the illegal occupation and is working towards resuming safe operations. Debunking allegations of neglect of communities in Kula kingdom and Belema in Rivers State, SPDC said it had implemented a Global Memorandum of Understanding (GMoU) in the area that led to a wide variety of social investment projects including university scholarships awards.
It explained that the Rivers State Government initiated a mediation process for the resolution of the disagreements in the community, which had resulted in the creation of the Kula Project Implementation and Monitoring Committee (PIMC) in 2012. The PIMC served as an interim platform for the delivery of social investment initiatives and programmes worth N263 million in the Soku-San Berth Project. These projects are separate from the GMoU projects initiated by communities using funds provided by the SPDC JV.
A GMoU was eventually signed in 2014 for the Kula Cluster but has not been implemented because of continuing intra-community disagreements.
As at 2015, there were a total of 11 court cases involving different groups with SPDC as a co-defendant in all of them.
"Sadly, these legal suits and disputes have rendered it impossible to implement more planned development projects in the affected communities," said SPDC's General Manager, External Relations, Igo Weli, while commenting on the allegations of neglect. "Notwithstanding that SPDC has divested its equity in OML 24, which covers most of the communities in Kula and Belema, the SPDC JV has continued to implement agreed Social Investment programmes such as scholarship and entrepreneurship schemes for the communities there".
Despite the challenging environment, the SPDC JV set aside more than N600 million for a five-year period beginning 2014 for development initiatives at Kula and the satellite communities of Belema, Offoinama and Boro.
SPDC JV has also invested over N352 million in Improvements of school infrastructure, sanitation and health outreach programmes, construction of walkway for the community and electricity supply in Kula Kingdom in the past 10 years.
The host communities of OML 25, including Belema and Offionama have continued to benefit from contract awards, employment of unskilled labour and our social investment programmes, including yearly award of regular and special scholarships to eligible candidates from the area.
With the divestment of its interest in OML 24, SPDC relinquished operatorship of the facilities in that field.
SPDC's social investment activities focus on community and enterprise development, education, health, access-to-energy, road safety and since 2016. Collectively, Nigeria has the second largest concentration of social investment spending in the Shell Group.
The SPDC JV partners have contributed $29b to the economic growth of Nigeria between 2012–2016.
SPDC JV is currently supporting the various GMoU Cluster Development Boards and mentoring NGOs to deploy a total of N7 billion for development projects of host communities' choice in the Niger Delta under the GMoU programme.