By Evelyn Usman & Olasunkanmi Akoni
Doctors in an undisclosed hospital are treating 10 secondary school students of a Lagos State government secondary school in Epe, who were infected with Sexually Transmitted Diseases, STDs, after allegedly being raped by two of their teachers.
The teachers, whose identities could not be ascertained at press time, as gathered, allegedly took turns to have carnal knowledge of the students until the bubble burst, weekend.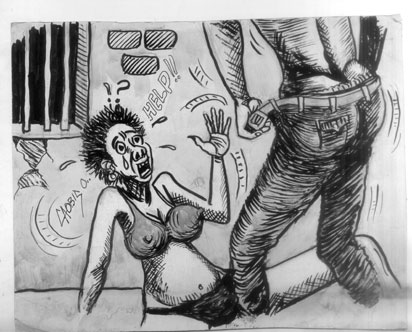 Report had it that they threatened to fail the students if they refused their demand.
Vanguard was informed that none of the students knew they were infected until one of them complained of an unusual discharge from her private part to her mother. When taken to a hospital, she was discovered to have been infected with STD.
Another student, said to have confided in one of her friends of a similar discharge, discovered that her confidant had same problem. They then opened up on the teachers' acts.
Another version had it that one of the students had a verbal confrontation with one of the teachers, after refusing to bow to his pressure.
During investigation by the school, other victims, as gathered, confirmed that they were also raped by the teachers on different occasions.
Efforts to get the response of the Lagos State Police Public Relations Officer, Olarinde Famous-Cole, on whether the teachers had been arrested, failed as he promised to reach Vanguard later.
Contacted, the Director of Office of Public Defender, Mrs. Olubukonla Salami, confirmed the report.
She said: " The case has been reported to us and we are on top of it. It has also been reported to the state Police Command and investigation is on."
As at yesterday night, efforts were on to take the students to a shelter, pending when they would be fully certified by doctors to go home.