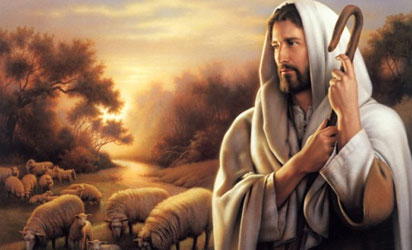 JESUS
By Johnson Omomadia
Everything that will stand as an attacker of your life shall be disgraced this year. The bible says that any tree not planted by God shall be uprooted. Believe God and you shall be established, believe His prophet so shall you prosper. No matter the design or plan of the devil and his agents concerning you and all your concerns, know for a surety that they shall surely fail. Who is he that has spoken and shall come to pass when the Lord has not spoken?
Listen, no matter your present circumstances God has the final say always. His word is final authority. His word is forever settled in heaven.
Everything that is in you that appears dead or that is dead will rise again. Once again I beseech you to just receive and believe this word of the Lord. He sent His word and healed them and delivered them from destruction. Hear me, God's word cannot fail.
The entire world is upheld by the power in God's word. In John 11, Lazarus was sick and later died. He had been buried for four days and was already stinking when Jesus got there. In this case the devil thought he has succeeded in cutting short the life of Lazarus and that Lazarus story was over but then there is a God who has a plan for His people.
While people were weeping Jesus came to divinely alter the plan of Satan concerning Lazarus. The one that was dead and stinking was brought back to life by His word and multitudes gathered together to see him. Hear the Spirit of the Lord, for you it is not over until you win. Don't accept your present situation as final. The Glory of the Lord shall be seen all over you. The God who altered Lazarus situation is alive and will do the same for you. The devil shall not rejoice over you.
Beloved, this is not your last bus stop. There is still great a journey ahead of you. The doctors or financial report is not a determinant of who you are or what God is capable of doing. The bible says now unto Him who is able to do exceeding abundantly above all that we ask or think according to the power that worketh in us. God shall divinely alter the plans of your enemies and challenges.
Pharoah said who is the Lord that I should let the children of Isreal go. Well, the Lord did come to release the isrealites from bondage by altering pharaoh"s plan. This same God shall do likewise for you. Know that God is a master planner.
The economic meltdown that the world is experiencing has caused nations, companies and individuals to suffer great losses. Many have committed suicide while some are contemplating suicide. Many can't see their way out and things are getting more difficult. Despite this condition, there is good news for you.
In 1st kings 17, a woman was in a very difficult situation and was preparing to eat her last meal and die when she encountered a Prophet of God. she said to him, just like the Lord thy God liveth, I have not a cake, but an handful of meal in a barrel, and a little oil in a cruise, that I may go in and dress it for me and my son, that we may eat it and die.
And Elijah said unto her…for thus saith the Lord God of Israel, the barrel of meal shall not waste, neither shall the cruise of oil fail, until the Lord sendeth rain upon the earth…and the barrel of meal wasted not, neither the cruise of oil fail, according to the word of the Lord, which He spake by Elijah".
From the above text the woman has made up her mind to eat her last meal and die. But then God had set out to divinely alter her situation by sending Prophet Elijah to her. At the end she believed God's prophet and obeyed his instruction and began to prosper in the midst of lack.
Instead of death she began to celebrate life. This did not come as a result of her own strength but by the mercies of God that divinely altered her destiny. I pray that God by His mercies shall extend His grace to you to divinely alter your life into His perfect plan for you in Jesus name, amen. God be with you.
To experience the reality of Christ, you start by giving Him your life. Pray this prayer out loud. Father, I give you my life and invite your Son Jesus Christ to come into my life and be my Lord and Saviour. Fill me with your Holy Spirit. Thank you for saving me.