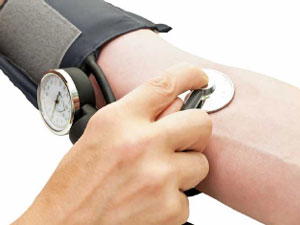 Hypertension test
With 28.9 percent of Nigerians hypertensive, Nigerian medical experts have raised alarm over an  impending epidemic of hypertension, stroke, diabetes and other Non Communicable Diseases, A  Consultant Cardiologist at the Lagos University Teaching Hospital, LUTH, Dr. Casmir Amadi, who spoke at a symposium on cardiovascular diseases organised by Kraft Heinz Company, manufacturers of Complan, said cardiovascular diseases have become a public health concern.
"I work in LUTH, and you would hardly do a call in LUTH without taking in a stroke case or heart failure case. Ïf we are able to manage hypertension or prevent it, we would be reducing the risk of people who come down with stroke, heart failure or kidney disease because it is quite common in our environment."
Amadi, Hypertension is the leading risk factor for incidence of stroke in Nigeria which happens to be the principal cardiovascular disease in the country. In this part of the world people generally lead a sedentary lifestyle, coupled with unhealthy eating habits.
To this end, Kraft Heinz Company, manufacturers of Complan has organised a scientific symposium on cardiovascular diseases to educate healthcare professionals on the impending epidemic of cardiovascular diseases and how Complan can be of benefit in the management of the diseases.
Speaking, Kraft Heinz, Country Manager for West and Central Africa, Vincent Egbe regretted poor awareness over epidemics of NCDs that are impacting the country. He explained that they decided to organise the symposium for health professionals in order to bring the problem to the fore. "Every individual loss to NCDs is an individual that could have been very productive to the country.
On his part, the Medical Detailing Manager, Kraft Heinz Company, Mr. Victor Rowland, said as a result of the unhealthy eating habits as well as sedentary life style of a large chunk of the Nigerian populace, Kraft Heinz has introduced Complan, a nutritional supplement that is fortified with nine essential amino acids, thus ensuring optimal protein content.
He explained that complain is skimmed milk which is devoid of milk fat but contains healthy vegetable fat with proven benefits to health. Complan consumed in not more than two servings per day. It also provides micronutrients the body requires among others.