By Evelyn Usman & Dayo Adesulu
LAGOS— THE management of Yaba College of Technology, YABATECH, has suspended academic activities, following students protest over alleged negligence on the part of the school's medical centre, which they claimed led to the death of a Higher National Diploma, HND, 2 student, Dazan Mautine Charity, Wednesday.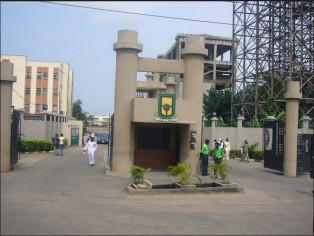 However, in a sharp reaction, the Federal Medical Centre, FMC, Ebute Meta, Lagos, has exonerated itself of culpability in the death of Charity.
Rather, the centre stated that immediate medical attention was given Charity when she was rushed to the hospital, contrary to allegations by some students that she was abandoned.
YABATECH students took to the street, Wednesday, protesting the death of Charity, which they blamed on inadequate care of medical staff at the centre and therefore called for the Medical Director's resignation.
The protest continued yesterday with the destruction of some facilities in the medical centre, thereby forcing management to suspend academics proceedings.
However, Head, Public Relations Unit, Mr. Charles Oni, explained that the decision to suspend academics activities for four weeks was to mourn late Charity.
He also disclosed that the deceased was a Sickle Cell anaemia patient, a claim described as untrue by the bereaved family and other students.
Meanwhile, late Charity was buried at about 4p.m., Wednesday at Atan Cemetery, Yaba.