By Peter Duru
MAKURDI—As controversy over the investigations into the 1986 murder of renowned journalist, Dele Giwa, rages, one of the police officers who investigated the crime, Alhaji Abubakar Tsav, has disclosed that the case file on the crime disappeared into thin air in the course of probe.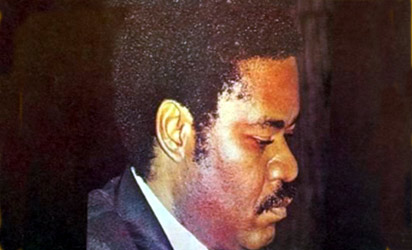 Dele Giwa, a founding Editor of Newswatch magazine, was killed in his Lagos residence by a parcel bomb on October 19, 1986.
Speaking to Vanguard yesterday in Makurdi, Tsav said that the murder case was initially handled by a former Police Commissioner, now late, adding that it was, thereafter, transferred to him as the officer in charge of general investigations at the Force Criminal Investigation Department, CID, Lagos.
Tsav, who was speaking on outside interference in police assignments, said: "I had this case of Dele Giwa for instance. It was initially handled by a Commissioner of Police, now late; then they gave it to me as the Officer-in-Charge of General Investigations at the Force CID, Lagos.
"I investigated the case thoroughly and took statements from Gani Fawehinmi, Ita Giwa, Soyinka, not Wole, and I also took statements from Dele Giwa's son, who received the parcel from the man who brought it.
"We established a case and then I wrote an interim report to the authorities that I wanted to be given authority, because then we were under military regime, so that I can go and search the offices and residences of the people we suspected. When the case file went, that was the last I heard of it."
Asked if President Muhammadu Buhari should revisit the case, Tsav said the President could only take further action on the matter on the advice of the Attorney-General of the Federation.
He said: "They should rather refer the matter to the Attorney-General of the Federation for advice."