DELTA State Governor, Dr. Emmanuel Uduaghan, has urged institutions of higher learning in the state to organize annual convocation for their graduating students. The Governor made the call at the weekend during the first combined convocation ceremony of the Delta State Polytechnic, Otefe-Oghara, Ethiope West local government area of the state. According to him, annual convocation ceremonies were vital in institutions of higher learning as it encourages students to strive towards completing the academic work with their mates.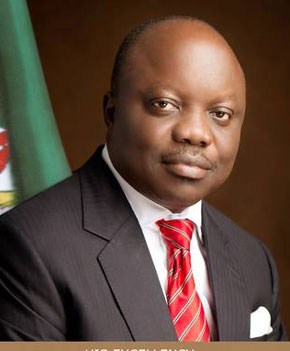 "I urge management of higher institutions, especially, management of this institution to make the convocation ceremony an annual event so that graduating students can look forward to it," he said. He congratulated the graduands and challenged them to be good ambassadors of their alma mater by contributing positively to the growth and development of their alma mater and that of the society.
The governor stated, "I know most of you graduated some years ago, some of you have got jobs, some are looking for job, be good ambassadors of your school, don't be afraid to take up challenges that will contribute to the growth of the state."
He paid glowing tribute to former governor of the state, Chief James Onanefe Ibori, observing that, "his vision led to the founding of this institution." While commending the management of the Polytechnic for giving awards to those who have contributed to the growth of the institution, the governor said the awards were strong indications that their contributions did not go unnoticed.
In his address, the Commissioner for Higher Education, Hon. Charles Emetulu, said, "since its inception over a decade ago, the Polytechnic has graduated ten sets of students without organizing a single convocation," adding, "this development, no doubt, has a telling effect on the moral of our teeming graduands in their educational endeavours which has been remedied today."
While commending Governor Uduaghan's administration for his commitment to development of education in the state, Hon. Emetulu asserted, "it is important to state that polytechnic education is the hallmark of technology development as well as the harbinger of scientific development, it is for this reason that any society that is desirous of a technological breakthrough should invest in technical education and it is against this backdrop that this administration accords utmost priority to polytechnic education being a training ground for middle level technical and vocational manpower in the state."
Earlier in her address, the Rector of the Polytechnic, Dr. (Mrs.) Clara Sogbaike, stated that, "today, we graduate well over ten thousand ND and HND students from 2002/2003 – 2013/2014 academic sessions." Governor Uduaghan had earlier commissioned some completed projects in the Polytechnic which included Mass Communication complex.
Awards of special recognition were given by the Polytechnic to former Governor of Delta State, Chief James Ibori, the Minister of Niger Delta Affairs, Chief Steve Oru, Senator-elect for Delta Central Senatorial District, Chief Ighoyota Amori; Dr. (Mrs.) Elizabeth Gardner and Prof. Solomon Okobiah among others.
Responding to questions put to him by our correspondent, the Public Relations Officer of the institution, Mr. Wilberforce Ofotokun said that "like Zeus upon mount Olympus, we have looked forward with anticipation to this convocation ceremony so this is a dream come true. Delta State Polytechnic, Otefe-Oghara has witnessed an unprecedented level of development through the provision of 21st century academic and infrastructural amenities under the leadership of the quintastic Rector, Dr. (Mrs.) Clara Sogbaike."