Not less than three persons were killed on Sunday as supporters of the ruling party, Peoples Democratic Party [PDP] and those in its opposition, All Progressives Congress [APC] clash in Bariga area of Lagos State.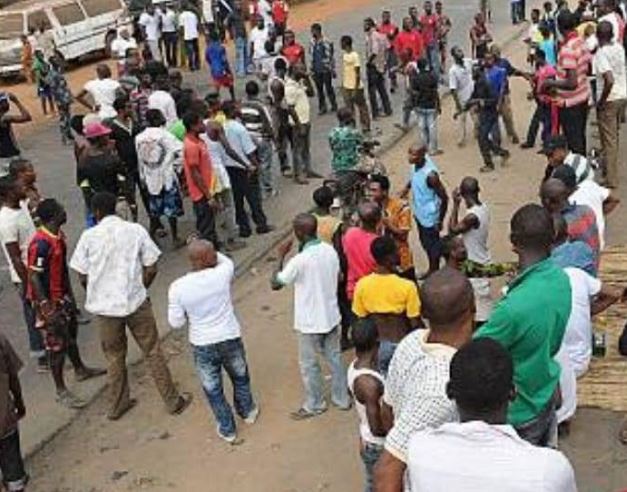 The heavy clash which ensued between the two major political parties during a political rally in the area escalated after both supporters resulted into a free for all as they battle to endear the electorate.
Meanwhile, reports revealed that several arrest have been made by police officials while one 32-year old fashion designer, Suru Shina, a staunch member of the Peoples Democratic Party [PDP] who is suspected to be one of the political leaders involved in the fracas is presently at large.
A police report by Bariga Police Command revealed that a directive has been issued to ensure arrest of perpetrators.
According to the report, The Divisional Operation Command, Jubril Ibrahim was said to have dispatched the anti-crime section of the division, led by INSPR. Jide Awe to bring the situation under control after recieving a distress call from residents.,
"On getting to the scene three men suspected to be APC members were confirmed dead while others sustained injury."  Says report.
An eye witness who spoke to newsmen under condition of anonymity said, "Some of the political thugs who hijacked the rally, shot sporadically were halted in quest for blood by our men. The miscreants reportedly fled after they were counter-attacked by the Police. "
Guns, charms, broken bottles, cudgels, knives from some of the culprits  apprehended.
The Bariga Command has implored the general public to avail any useful information necessary to his command and vowed to apprehend perpetrators.