By Ebele Orakpo
WAllahi, if God does not punish Nigeria severely, then He will have to apologise to Sodom and Gomorrah afterall, their  own was just sodomy. There's so much evil in the land; it's unbelievable," said Gani this Monday morning in the CMS-bound commuter vehicle.
"Oh boy, at a point, I thought the press guys were making it all up. It was like they were reporting a movie. How can so much evil be going on in one nation?" asked Joe.
"It's the end-time. The Bible clearly predicted that evil will increase in the last days as people will be lovers of themselves, lovers of money, and not lovers of God. It's not just Nigeria, but the world over. Love for money has driven people into committing all sorts of atrocities," said Yaya.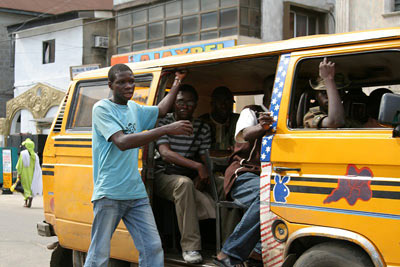 Ordinary robbery
"From ordinary robbery, to kidnapping, to human trafficking, to ritualists, to human parts selling and now baby factories – all in the name of money? That is the height of callousness," said Tonia.
Said Pat; "I hear they no longer kidnap living people but corpses so that the owners will pay the ransom quickly before the corpse begins to rot."
"Ah, I will leave the corpse for them. That is their own headache," declared Joy to which Pat replied thus: "No one will like to dishonour his loved one that way."
"Hmm, wahala dey oo!" exclaimed Joe. "But why would a woman decide to patronise a baby factory instead of going through the normal adoption process? Even the so-called educated ones are not left out," noted Gani.
"I know the trauma most childless African women go through; so they are ready to do anything to get a baby in order to secure their place in their matrimonial homes. Mind you, many still see adopted children as strangers.  They will tell you they don't know their background nor the genes they are carrying so they even see the perpetrators as saviours," stated Joy.
"A doctor friend said a lady came to his clinic with her new born baby and said she could not breastfeed him. The doctor examined her and told her she could not because she was never pregnant in the first place. She insisted the baby was hers. Asked where she went for antenatal, she said she was told not go for antenatal or for scan because the machine will not detect anything as the baby is a miracle baby," narrated Pat.
"And she believed the crap? How could she be so dumb? " asked Tonia.
"I don't even know which is the worse – illiteracy or gullibility because even the educated ones fall for the nonsense," said Joe.
Exactly! Once these conmen come in religious garbs with high-sounding words, people fall prey," said Tonia.
"Because they are simply religious, following sheepishly without asking questions or thinking for themselves so they do whatever they are told by those willing to use their brains. No wonder Jesus saw the religious people of his day as evil people," said Joy.
"Today, people become pastors, imams, native doctors, etc, to dupe people and unfortunately, we are so gullible, we easily fall prey to their antics," stated Yaya.
Narrated Mercy: "A guy went to a priest for the weekly confession. After reeling out a long list of sins he had committed, the priest who was obviously flabbergasted, instead of telling him to go in peace that his sins were forgiven, gave him a hard knock on the head saying: 'All these just in one week?' So you can imagine how God feels with all that he is seeing on the surface of the earth."