By Omoh Gabriel
Two weeks ago when I wrote about the cement manufacturers in the country and the need to encourage them, one of the responses was in the form of a question. The reader asked how to tackle the glut in the industry as of today. It is rather unfortunate that both the government and the private sector in Nigeria are not forward looking. At the moment the construction and housing sector of the economy which make use of cement are depressed.
As a result, the demand for cement is on the low side. Even if the price of cement comes down today, those who are not in position to build will not buy cement because it can not be stored for a long time. Perhaps in the new year as government at various levels begin to award contract for road construction, housing and others, the demand for cement will pick.
Ordinarily industries are supposed  to do market research and produce to meet current market demand for a given product. More often than not Nigerian producers do not undertake market research in order to hedge against a depressed market. Equally true is the fact that government policy are not forward looking. When government initiated the backward integration policy it should have consider a scenario where producers will be faced with stocks of finished inventory.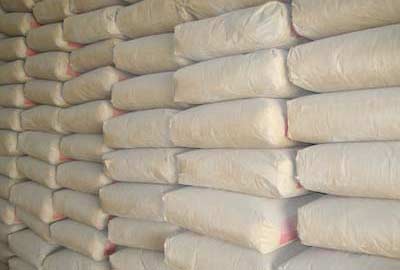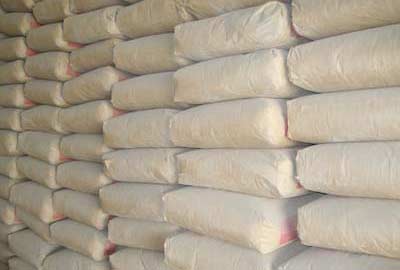 This would have prepared the affected companies for alternatives. Besides Nigerian companies should not be confined to producing for Nigeria. They should by now have developed export strategy for thier products. This also has shown the failure of the Nigerian Export Promotion Council to provide leadership to industry. In other parts of the world where things work, their export agencies work in collaboration with industries to promote mother products abroad.
Story of glut in the Nigerian cement sector hit the news a few weeks ago – coming as something that'll taper after festivities or when construction picks up, instead it has continued and has dragged cement merchants into fray. It has raised dust between local manufacturers and importers. Importers are blamed for excessive importation, effect that has led to a halt in local production and firing of staffers. Government has not helped the matter as officials are insisting they have done well with the policy of backward integration.
Olusegun Aganga Minister of trade and Investment speaking broadly on the issue said, "Following the tremendous success recorded through the introduction and rigorous implementation of the Backward Integration Policy in the cement industry, we are planning to review the entire policy to consolidate on the gains so far recorded. We have achieved everything we set for ourselves 10 years ago when the Backward Integration Policy was introduced, and we want to thank all stakeholders and investors in the sector for the success story recorded so far.
"However, we want to take the next step as part of our strategy on the way forward. We are forming a group of people that will look at the cement policy in details and come up with the policy response that we need to have in place to take that next step that will make us a major exporter and user of cement in terms of consumption"
Why did this government have to wait until there was a problem before setting out to look into the issue of cement production in the country? Is this government serious about Industrialization of the country and becoming the twentieth largest economy by 2020? Is this government going to create jobs for the teaming army of Nigerian unemployed youths through half hazard policies?
Any minister in charge of trade and industry does not  need to be an economist to know that looking beyond Nigeria market should be the ultimate goal of policy. The ECOWAS market is large enough for Nigerian industries to play around and export excess production.
In the 2002 cement policy framework the major priority of the country's Backward Integration Policy was about cement production from limestone.  After 10 years of implementation of the BIP, the good news is that Nigeria started with two million metric tonnes capacity, but today, it now has about 28 million metric tonnes capacity of cement or investment of about $9billion; which provides direct and indirect employment for about two million people. This has saved the country foreign exchange of about N210 billion per year.
It  is very unfortunate that while investors in the cement industry went to work the government went to sleep. It has taken the nation ten years to realise that it has moved from a capacity a of 2 million metric tonne in 2002 to 28 million metric tonne in 2012.
The Minister, beating his chest on behalf of government in the face of this crisis said, "For the first time ever, this ministry did not issue any import licence in 2012. This is a remarkable achievement and a major economic success for our country. However, we want to carry out a deeper review of the cement sector to ensure that it is more competitive not just locally but internationally because we are at a point where we should be thinking about exporting some of our products."
This means that we need to look at the overall structure including the current pricing, availability, affordability, in addition to developing an export strategy for the sector." Why is it that Nigerian policy makers would like to wait for a crisis situation before thinking of what to do?