By Samuel OYADONGHA
The tiny settlement of Ikarama, one of the several communities in Okordia clan in Yenagoa local government area of Bayelsa State, may not be known to many people given its location and rustic out look. Yet, Ikarama is one of the several oil and gas rich communities in the state which very existence is being threatened by incessant oil spills and fire outbreak due to exploration activities.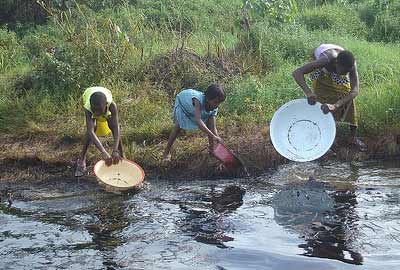 Over the years, the natives of this serene community located on the bank of the Taylor Creek, who are predominantly farmers and fishermen, have had to contend with oil spills and fire out break leading to the scorching of their farmland as well as the pollution of their creek which not only serve as their source of water, but also their means of livelihood.
SWEET CRUDE investigations, revealed that the community had suffered no fewer than twelve oil spills and two fire outbreaks in the last four weeks, most of which are believed to have been sabotage and few others blamed on corrosion.
A first time visitor to this rustic community will be taken aback by the several patches of scorched vegetation as against the luxuriant vegetation the rainforest is known for as well as crude oil soaked land when travelling from the Mbiama flank.
Also dead water snails and fishes could be seen littering the impacted environment and floating in the pond while the spilt crude oil could be seen in large volumes in certain sections of the swamp and pond.
Penultimate week, this rustic agrarian settlement was gripped in fear when an oil spill from a facility owned by the Anglo-Dutch oil giant, Shell Petroleum Development Company, SPDC, resulted in wild fire.
Though no life was lost in the inferno, the oil major was forced to shut in production.
The natives had claimed that they noticed a fresh crude oil spill the previous day along the Okordia/Rumuekpe line, less than 200 metres from the Okrodia Manifold which must have triggered the huge inferno..
The Anglo-Dutch oil giant responded swiftly by deploying fire fighters to the scene of the raging inferno and succeeded in containing it.
While the natives had insisted the cause of spill was not as a result of third party interference and that it was corrosion, an industry source alleged that the spill was caused by illegal third party interference (sabotage).
Just as the people are trying to pick the pieces of their lives and forge ahead, the community was again engulfed by inferno around an impacted swamp from an old spill which had not been cleaned up.
The cause of the latest inferno said to have occurred Wednesday afternoon at about 5.00pm could not be immediately ascertained as according to a native who simply gave his name as John, "we only heard a loud bang not knowing it was fire out break from a Shell facility.
Subscribe for latest Videos