By Benjamin NJOKU & Bridget AMARAEGBU
Until recently, not many people could reckon with the producer of that film that led to the accident that claimed the life of one of Nollywood star-actors, J.T. Tom West, some four years ago.
Tom-West  was involved in a fatal auto-accident, while he was returning from a location after a late night film shooting with two of his colleagues.
The producer of that film that never saw the light of the day was Mr. Michael Ofuonye, in collaboration with his UK partner, Teddy Sir Moris. He recently relived memories of the circumstances that led to the death of that talented  actor turned dancer and singer.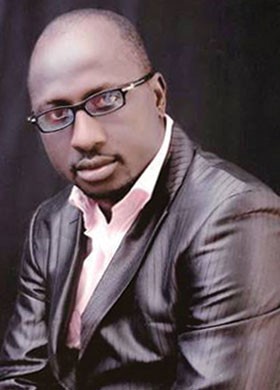 Ofuonye, speaking for the first time in four years said Tom West died as a result of internal bleeding, contrary to media reports that he was shot dead, as they were alleged to be shooting the movie with live bullets.
Recounting that ugly incident, Ofuonye said he lost millions of naira as a result of that tragic incident.
Ofuonye, who is now working with a private television station, MCL,  based in Aba, Abia State, regretted that even though he was made to contribute for the burial rites of Tom -West, the production that led to the unfortunate incident did not see the light of the day.
Worse still, rather than recouping the millions of naira he invested in the production, having  hired XX camera from CNN,  another heartless producer, according to him, cashed in on the incident  that disrupted the production to make a fortune out of his abandoned project by stealing the title of that movie, "Why?" to produce a similar movie.
"The millions of naira I invested into the production went down the drain, and, as if that was not enough, someone else shot a movie with the same title, 'Why?" The movie sold out, and people were wondering what happened to my own movie. Tom West wasn't in that movie. I went to the censors board to register a complain, all to no avail,"said Ofuonye, who was in Lagos, recently where HVP ran into him.
Frustrated, however, Ofuonye  said he joined the movie industry mainly to inspire a positive change, especially in the area of improving the picture quality of our movies. As he narrated, "I discovered that our picture quality then was very  poor and couldn't make any international film festival."
He  expressed disappointment in his colleagues, saying they could not bring him out of his dilemma.  However, after that incident which took a toll on him, Ofuonye  has moved on with his production, shooting two movies, "Angel of Light" and "Comrade", in quick succession.
The movies, according to him, were taken to international film festivals such as the Berlin Film Festival. Unfortunately, as he lamented, the films, especially 'Comrade" until now,  has not secured approval from the censors board.