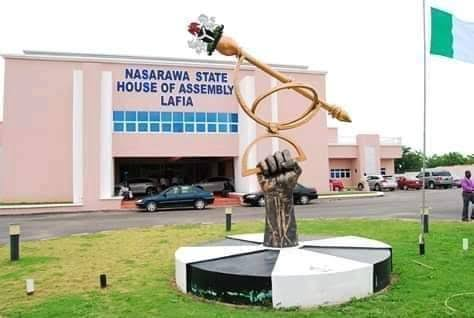 The Speaker, Nasarawa State House of Assembly, Alhaji Ibrahim Abdullahi, says his emergence as re-elected speaker of the House followed due process and constitutional provisions.
Abdullahi stated this on Wednesday in Lafia while inspecting the level of damage done to facilities at the Assembly complex following leadership tussle that rocked the legislature.
The speaker said the 7th Assembly under his watch was constituted according to constitutional provisions.
He made the remarks when he visited the Assembly complex alongside security operatives and management of the House on Wednesday in Lafia.
"During my Swearing-in and that of the Deputy Speaker, Hon. Jacob Kudu, the Clerk of the House was seated, the Deputy Clerk, Sergeant-at-arm and his Deputy as well as management staff were all present.
"But sadly, very sadly, some people went into the hallowed chamber under the leadership of a grade level 8 officer to administer them oath of allegiance and oath of office.
"As far as I am concerned, they are not inaugurated and they remain members-elect of the state House of Assembly as their inauguration was illegal because it does not follow due process," the speaker explained.
Abdullahi maintained that the 7th Assembly under his leadership was constitutionally proclaimed.
While describing some damages at the complex as unfortunate, he said any inauguration other than the one conducted by the Clerk of the House was invalid.
The speaker who pleaded with the people of the state to remain calm, said he remained the Speaker of the House.
He also urged the people to discard any suspension given by Mr Daniel Ogazi-led camp as invalid because the group acted unlawfully.
"How can you suspend members that are not part of your inauguration," Abdullahi asked rhetorically.
He however assured that the 7th assembly would continue to perform its constitutional duties in making laws that would better the lives of the people of the state.
The News Agency of Nigeria (NAN) recalls that on June 6, Gov. Abdullahi Sule received Alhaji Ibrahim Abdullahi and Mr Jacob Kudu as Speaker and Deputy Speaker of the House, respectively, at the Government House, Lafia.