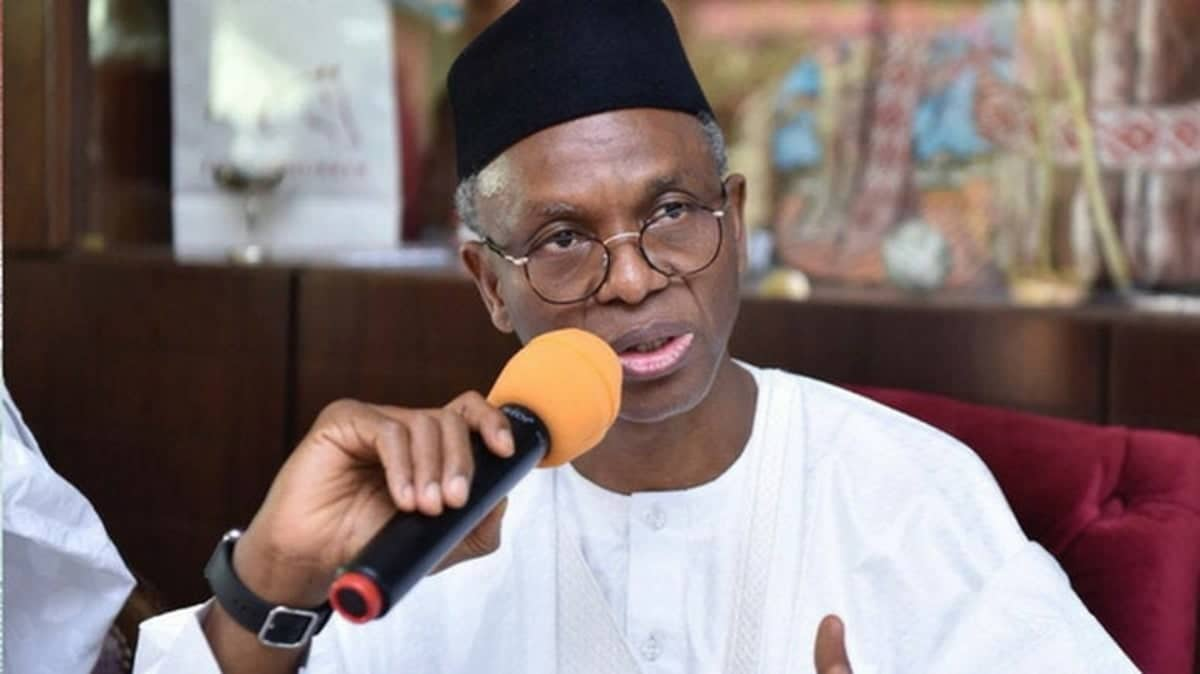 El-Rufai
By Miftaudeen Raji
The Christian Association Nigeria, CAN said the immediate past governor of Kaduna state, Mallam Nasir El-Rufai was only playing a game with his remarks in a recent video.
The CAN chairman in Kaduna state, John Joseph Hayab made this claim while speaking in an interview on Arise TV on Wednesday.
According to Hayab, El-Rufai was merely pushing his own agenda and not speaking for Kaduna and Nigerian Muslims. 
Recall a viral video captured the moment El-Rufai was speaking on how Muslim-Muslim ticket helped the APC retain power in Kaduna as well as influence President Bola Tinubu's victory in the 2023 presidential election. 
In the video, El-Rufai, who was addressing a congregation of Muslim clerics (in Hausa) in Kaduna, had said, "We successfully did it in Kaduna (Muslim-Muslim ticket) and it has now been replicated all over the country…" he said.
But reacting to El-Rufai's claims, Hayab said, "This video in the first place is real, because that is El-Rufai for you. If you have known El-Rufai for 20 years and you watch this video now, you will know this is the El-Rufai, because El-Rufai has not changed.
"Let me put it clear, for even thinking that the victory of Asiwaju was a Muslim thing shows that the man is actually living in inferiority complex, feeling people look down on me, people feel I'm not fit to be. So, he says things and act to show his might,"he added.
Speaking on the Muslim-Muslim ticket and the victory of Tinubu, the CAN chairman said, "Everybody knew that the victory of Asiwaju, whatever others are contesting in the court is not our concern. It was a collective voting by Christians in the first place.
"Benue state is over 90 per cent Christains, Asiwaju won there, so will you say there were no Christain vote. Rivers state, will you say there were no Christian vote and you can go on and on to look at other states."
Hayab, however, said the true response of CAN was to ignore El_Rufai, adding, "Ignore the man, who is calling for attention. Ignore the man, who is up to a gimmick. Don't even take him serious.
"I know Uba Sani (the new governor of Kaduna) will find a way of uniting the state and taking it to higher ground, so El-Rufai is just trying to play games and we don't even want to glorify his game. 
"El-Rufai is not speaking for faith. We will not fight Muslims, we will not accuse Muslims, because we know El-Rufai is not speaking for them and we know Muslim will not think that way. We want a united Nigeria. We want a Nigeria that whoever we have given mandate to lead will lead us as a people," he said.