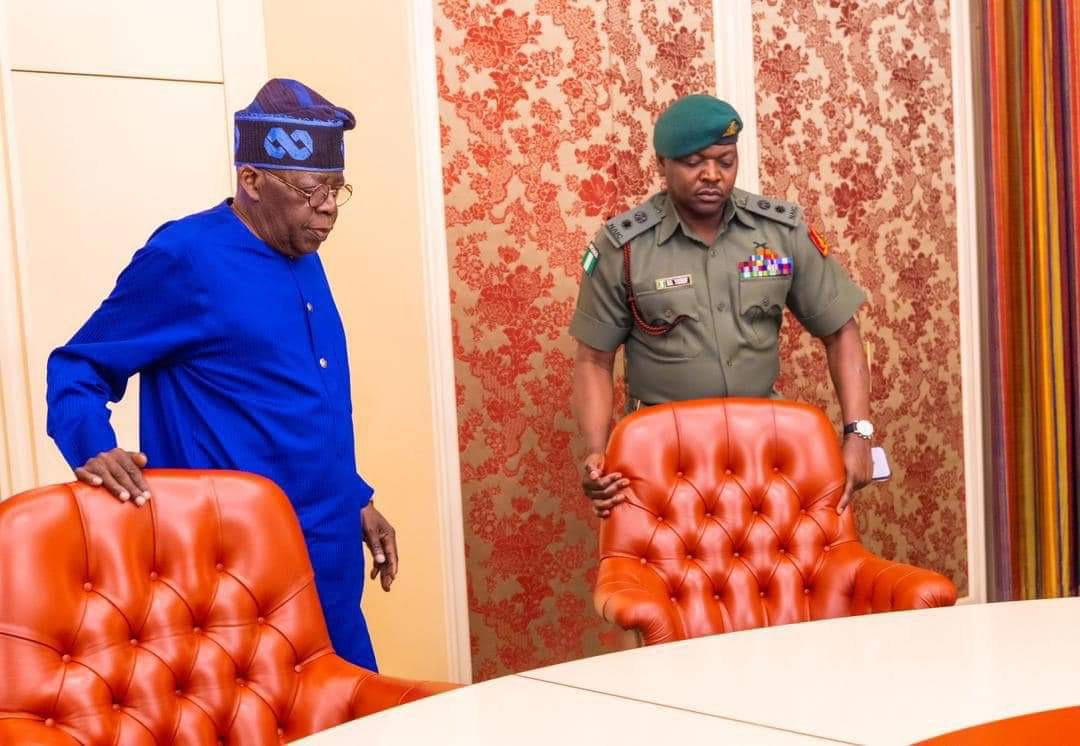 *Appeals to Tinubu for assent
By Joseph Erunke
ABUJA –A new leadership has emerged in the National Commission for the Coordination and Control of Proliferation of Small Arms and Light Weapons, NATCOM even as a bill passed recently by the National Assembly for its establishment is still awaiting the assent of President Bola Tinubu.
The commission's states commandants and some stakeholders at their 2023 Strategic and Stakeholders meeting in Abuja, on Saturday, named Dr. Adejare Adegbenro, as the new acting Director General, after passing a vote of no confidence on Dr. Baba Mohammed, who was the commission's acting Director General before the meeting.

Although,Dr Baba Mohammed was conspicuously absent at the event,the Secretary-General of the commission,Dr Fidel Agaba, while reading the Standing Committee of the commission, explained that the action was meant to reposition NATCOM for efficiency.

He further explained that the sack of Mohammed and his subsequent replacement with Adegbenro was effected to boost the government of President Bola Tinubu in its drive to effectively secure Nigeria for the betterment of citizens.

" Council of Commandants,COCON, have therefore totally lost confidence in the leadership styles, approaches and incompetence of Dr. Baba Mohammed and hereby passes a vote of no confidence on him.

"The Council/ Members of the State Directors/ Commandants have today duly ratified the appointment of Dr. Adejare Adegbenro the former Director Special Duties in the Commission as the new acting Director General of NATCOM who automatically takes over the mantle of leadership of the commission and all its affairs/ management with immediate effect,"part of the communique read.

Speaking after assuming the leadership of the commission,Dr Adejare Adegbenro, appealed to President Tinubu for quick assent to the National Commission Against the Proliferation of Arms, Light Weapons and Pipeline Vandalism Bill pending before him.
This was as he pledged his organisation's support to the federal government to in curbing the importation of arms, ammunition and chemical weapons into the country.
Adegbenro equally pledged collaboration with other relevant security agencies in the ECOWAS sub-region to end the menaces of arms proliferation in line with ECOWAS treaty which he noted,Nigeria signed in 2018.
"We are suffering insecurity in the country due to proliferation and importation of arms into the country. We are going to work in collaboration with other security agencies under ECOWAS to minimise or eradicate proliferation of small arms into the country,"he said.
While assuring of a new transformation in the commission under his leadership, he said:"It would be nice for our new president to collaborate with us. We believe so much in him and what he is about to give Nigerians. As our new president, we appeal to him to embrace us and make sure that he gives us the necessary backing."
"We pray that our new president will put a quick assent to this by giving us our backing because Nigerians have been yearning for this,"he added