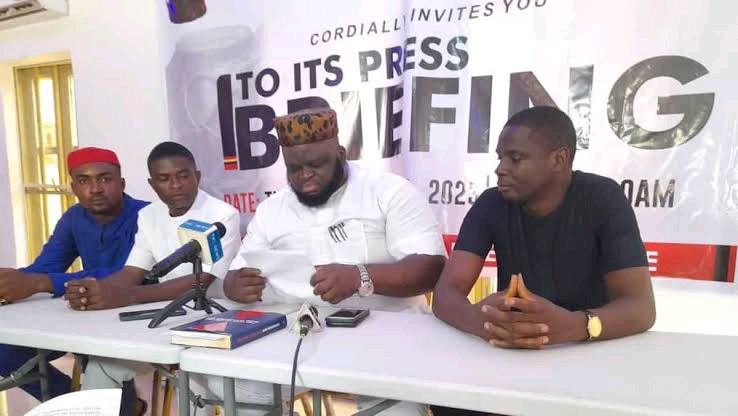 The Igbo Mandate Movement Group (IMMG) has advised President Bola Tinubu to focus on appointing young people with capacity and competence in his government.
Addressing journalists at a press briefing in Enugu on Thursday, June 1, 2023, the group's national coordinator, Comrade Igboeli Arinze, noted that young people often bring fresh perspectives, innovative ideas, and a willingness to challenge the status quo while in government.
He said: "We congratulate President Bola Tinubu on his emergence as the 16th President of Nigeria.
"We are glad that a reformer like Tinubu is now in Aso Rock, and we are excited about the future.
"However, we call on President Tinubu to balance his appointments with youths to use the excessive vigour in young people to move his administration faster.
"In a rapidly changing world, it is crucial to have young minds actively contributing to policy directions.
"President Tinubu should bridge the generational gap and benefit from the fresh outlook and energy that young people bring to the table.
"This intergenerational dialogue fosters a more inclusive and comprehensive decision-making process in governance."
The IMMG also urged the president to retain young and outstanding appointees of government inherited from the Buhari administration.
Comrade Arinze stated that there are already young people in government who have proven themselves in office, adding that such appointees should be rewarded for their hard work so far.
He added:
"We urge President Tinubu not to be in a hurry to remove serving government officials.
"We encourage the president to institute a committee to audit all appointees in government immediately.
"This will bring the achievements of outstanding young appointees like Engr Ahmad Salhijo Ahmad of the Rural Electrification Agency, Prince Paul Ikonne of the National Agricultural Land Development Authority, Inuwa Kashifu Abdullahi of the National Information Technology Development Agency to the limelight.
"These are skilled technocrats in government who have brought about reforms and progress in their various assignments.
"Though young, they are transformational leaders leaving an indelible mark in their various positions. Their youthful zeal and high-octane education have benefitted their various agencies."