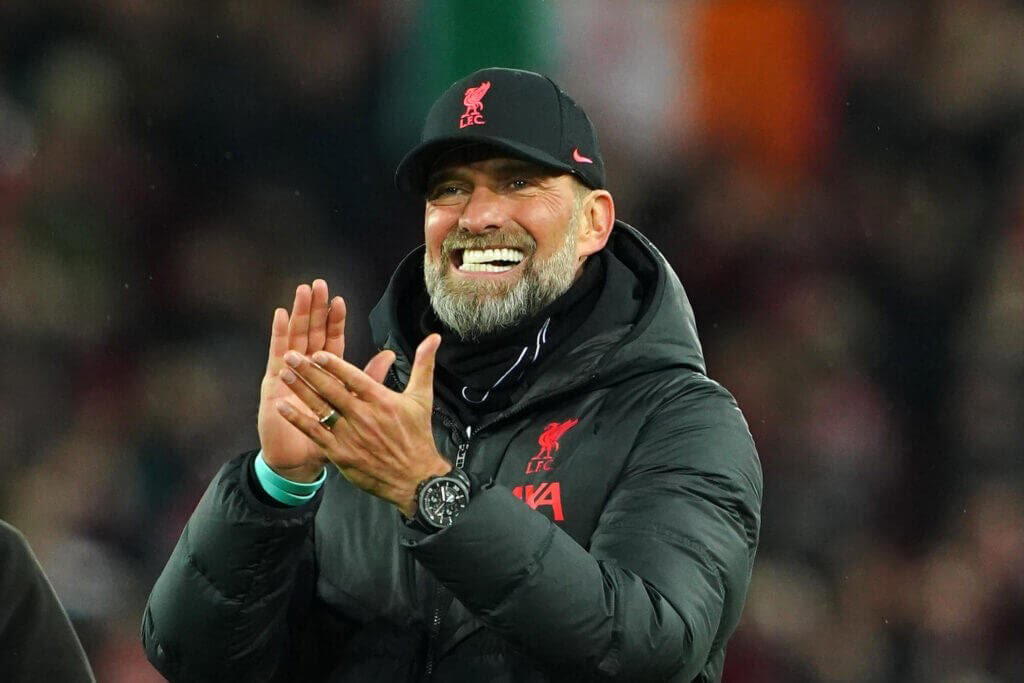 Liverpool manager Jurgen Klopp said on Friday his side are not yet "out of the woods" as they try to finish a see-saw season by qualifying for the Champions League.
Wednesday's 2-1 win away to West Ham was Liverpool's third successive win, extending their unbeaten run in the Premier League to five matches.
Liverpool continue their quest for a top-four finish at home to Tottenham on Sunday, where a win for Klopp's men would also derail Spurs' bid for a place in next season's Champions League.
But Klopp said the team that were beaten in last season's European showpiece final by Real Madrid is far from back in a truly consistent groove.
"It is, for me, too early to speak about consistency," he told a pre-match press conference.
"Winning three games is not for me consistent, it is good but can only be the start of something."
The German added: "It is about consistency you show in performances even more than results. For the outside world it is the result but for us it must be performances because that is what we work with.
"I am happy with that in the moment because in all the games, as different as they were, I saw a lot of things we want to see in the games and that is then really good.
"I am absolutely OK with the moment but it is not that I already trust ourselves that much to say 'That's it now, we are out of the woods' because this season gave us a few lessons I didn't want to learn, but learned."
Klopp said he wanted his side to be "super-aggressive and super-greedy" and show "that the most important prize in football is the three points at the weekend and that's all we have to be focused on."