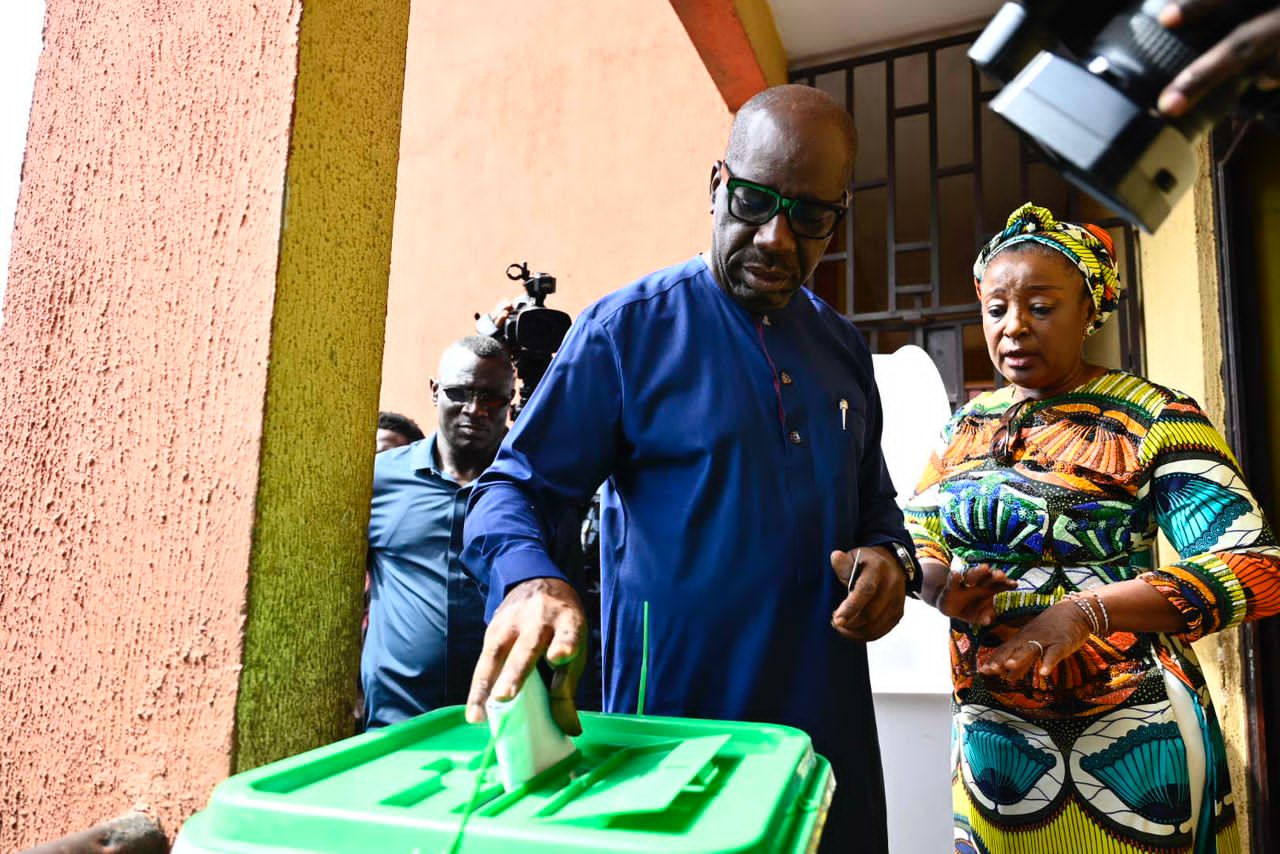 Godwin Obaseki of Edo has blamed the low voter turnout in the State House Assembly election to the heavily militarised road blocks across the state.
Obaseki, who said this after casting his vote at about 10:17am at Emokpae Model Primary School, Unit 19, Ward 4 in Oredo local government area of the state, appeal to security agencies to ease the security measure to allow voters access their polling units.

The governor, who cast his vote after his wife Betsy Obaseki did, at about 10:14am, described the turnout as abysmally poor and the worst being experienced in the centre.

He noted that INEC migrated some voters to polling units far away from their houses, which discouraged many from voting.

"This is the worst voter turnout l have seen or experienced in this centre. The extreme security measures taken should also be relaxed.
" As you can see, there is a total lock down of the city, preventing people from exercising their civic responsibility.
"It is important we have security during the election but it should not be overwhelming.
"The overwhelming presence of security men across the city is scary. Most people might want to stay way from their polling units.
"I am appealing to the security agencies that while still maintaining tight security, they should grant waivers when people have proof that they are going to vote," he said.
According to him, the total security lock down in the city is preventing people from voting.
"I am encouraging Edo citizens to come out and vote as there is adequate security," he added.