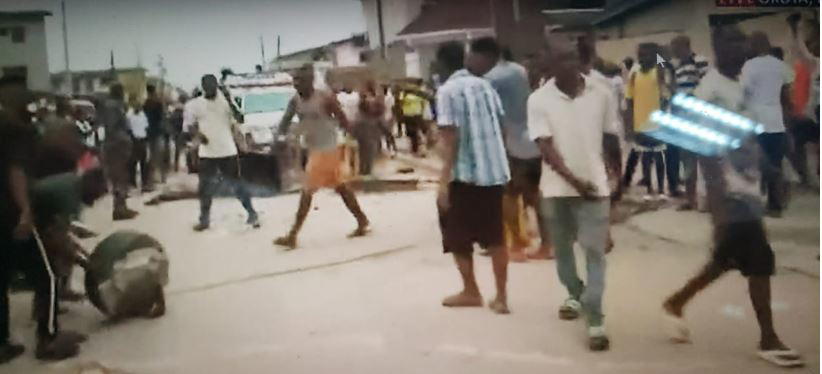 By Luminous Jannamike, Abuja
CIVIL society group, Connected Development, CODE, on Saturday decried the widespread attack and suppression of voters in a number of polling units during the governorship and State Houses of Assembly elections.
CODE's Chief Executive Officer, Hamzat Lawal, who briefed journalists in Abuja, insisted that there was no adequate presence of security personnel deployed across most of the polling units visited by most of the organisation's 20,000 election observers.
He also pointed out that women including a number of observers deployed to monitor the polls were harassed and manhandled by suspected political thugs while the security agencies appeared indifferent.
He said: "First, let me iterate that we condemn in strong terms the attack and suppression of voters in a number of polling units.
"For example, in Ebonyi State, one of our own, an accredited Uzabe field observer, Uzodimma Lucy Ogodo was brutally attacked for refusing to vote for a particular party.
"This is unacceptable and against the tenets of democracy which we strive so hard to maintain as a nation. The democratic contract of our country dictates that we as citizens have the exclusive right to determine who our leaders are and we must protect this right, and this is why we are again calling on security agencies to act swiftly and ensure justice is served.
"Also, based on the reports of our field observers, we can say categorically that there are other pockets of violence that have surfaced in numerous polling units across the country. For example, in Lagos State, Ojo/Iba LCDA Local Govt Area, Polling unit: Princess Eneni Street, Victory Estate, Polling unit code: 091, was attacked by party hoodlums. In fact, the pregnant wife of our Lagos State Lead was attacked and is currently recuperating. We will not relent until justice is served."
Lawal described the acts of violence, intimidation and voter suppression that marred the polls as an indictment on the Inspector General of Police Usman Baba Alkali, who had assured voters of security.
"The police did not live up to expectations with such level of violence. We hope that they will do more. They actually undermined the elections. The armed police were not available or did not respond when we escalated the issue of violence," he stressed.
Nevertheless, the CEO of Connected Development lauded the Independent National Electoral Commission, INEC, for the early opening of polls and timely uploads of results on the IReV.
He explained, "Despite all of these faults that we have observed, we cannot say that the commission has not done well in some areas for example we observed that we recorded the early opening of polls in 79 per cent of polling units observed by CODE as opposed to the less than 30 per cent in the February 25 general elections.
"We must commend the functionality of the BVAS in this election. This indicates the commission's commitment to embracing this new technology in our electioneering process.
"We must, however, commend INEC on the uploads of results on the IReV. we have noticed that as of 3:30 pm this afternoon, some results from various polling units have already been uploaded on the IReV portal. We are watching this progress very closely.
"We are on the precipice of monumental change in our democracy right now. The dynamics of our voting pattern and our electioneering processes are improving significantly and we must not allow logistical failures to thwart necessary change.
"The people have done their part, they are out there either still voting or counting their votes, and following the results, it is time for the commission to do its part as well."