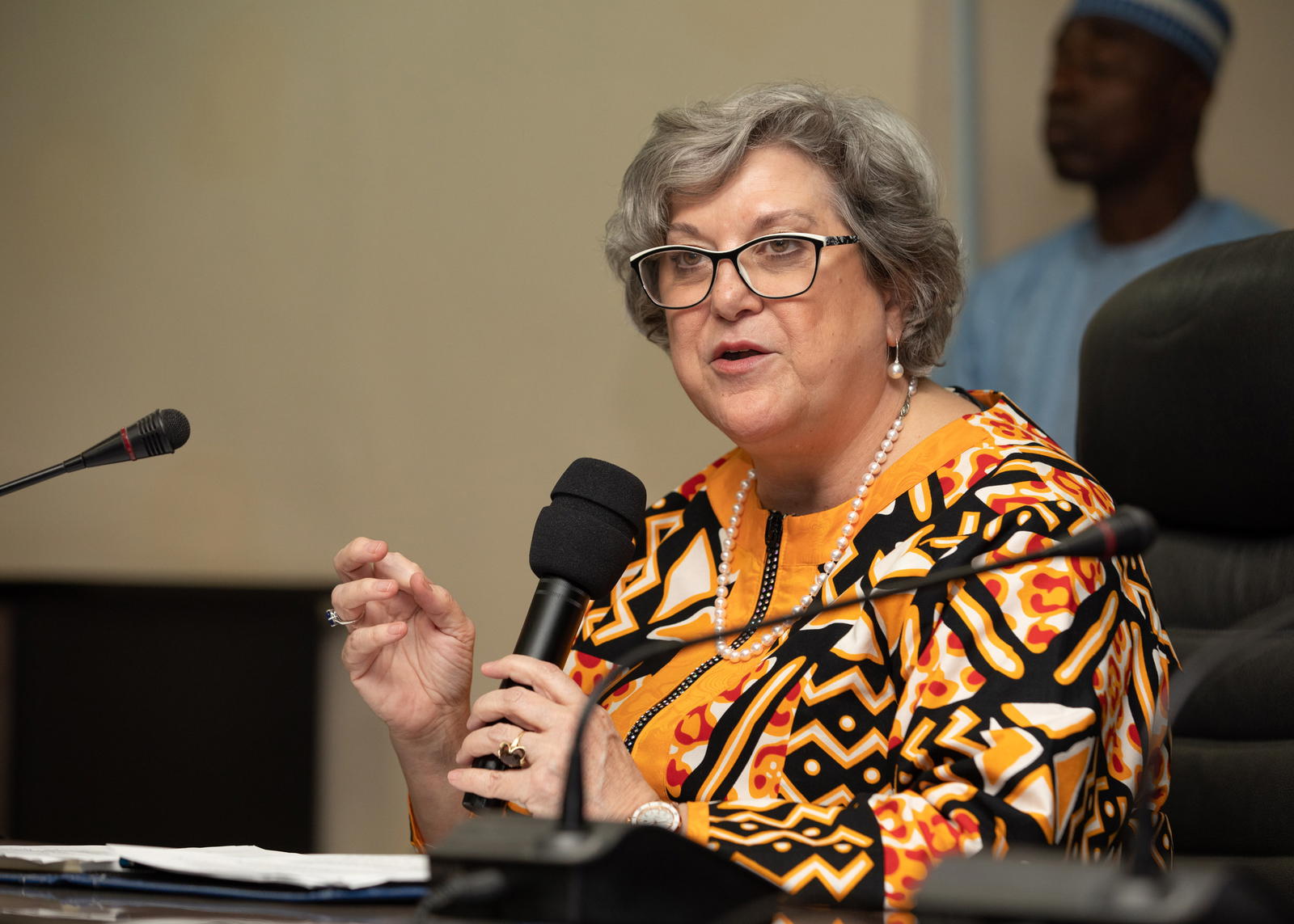 By Fortune Eromosele, Abuja
The United States has said that it has no preferred candidate in the 2023 general elections, saying that the it has no plans to favour any candidate but seeks to support a free, fair and credible elections.
The United States Ambassador to Nigeria, Mary Beth Leonard, stated this during a one-day multi-stakeholders dialogue with the theme: "Nigeria's 2023 Elections: Fostering Youth Action for Peace and stability," in Abuja.
The programme was held in collaboration with the National Orientation Agency, NOA and Building Blocks for Peace Foundation, to foster youths inclusiveness in the country.
According to Leonard, the 2023 elections affords Nigeria an opportunity to take its place as the true giant of Africa and become an example for other African nations to emulate.
She said, "First, let me start by sharing with you as I've shared with other Nigerian groups, my government's view on the upcoming elections in Nigeria. The United States supports transparent and credible elections that reflect the will of the people in a process that is conducted peacefully.
"The 2023 elections are a pivotal opportunity for Nigeria, Africa's most populous country and its largest economy, to solidify its place as a democratic leader in Africa. Elections are the foundation of democracy and the basis for the legitimate transfer of power.
"We favour no candidate. We favour only an open, transparent and peaceful electoral process."
The US Envoy expressed confidence in the Independent National Electoral Commission, on the conduct of a credible and fair elections.
She said, "The United States has full confidence in INEC and its ability to organise and conduct credible and transparent elections.
"We saw INEC's capabilities on display during the success of the recent off-cycle elections in Ekiti and Osun states and we look forward to seeing that success extended nationwide during the February and March general elections."
Speaking further, Leonard stated the US had provided $25 million as part of elections-related support to Nigeria, and that the US would deny or cancel visas of those who try to undermine the elections.
On his part, the Director-General of the National Orientation Agency, NOA, Dr. Garba Abari, asked Nigerian youths to shun hate speeches and fake news as the elections approach.